Riding with HSR
ReadytoRide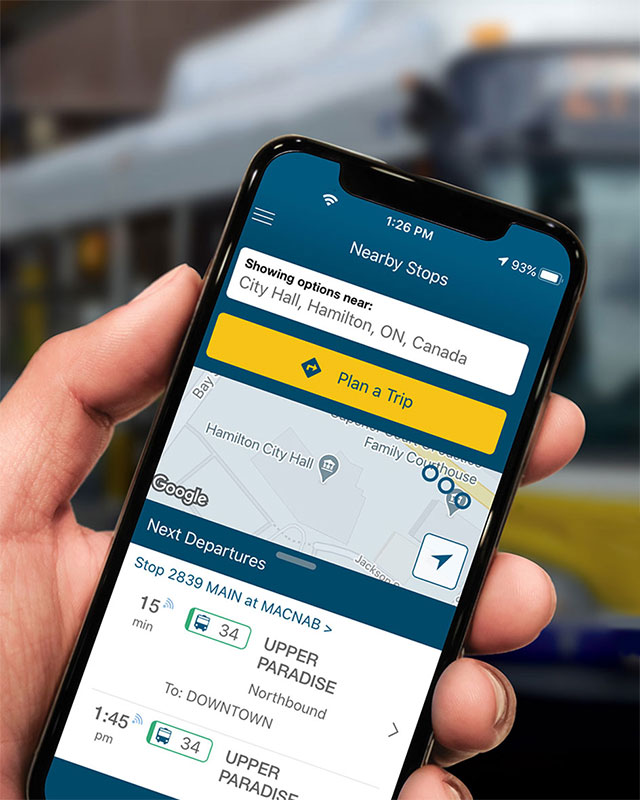 Plan ahead and stay informed

Don't break the bank!
Save money and ride HSR using PRESTO
Enjoy free rides faster with improved loyalty rewards.
The children ride free program is now permanent! Children ages 6-12 ride free with a PRESTO card.
Are you #ReadyToRide? Whether you're a loyal customer or thinking of making the switch, there's never been a better time to use transit.
Travel for less with savings for the entire family
Children ages 6-12 ride free with a PRESTO card. Visit any Hamilton Public Library branch and show your child's library card to get a free child's PRESTO card, while quantities last.
Youth between the ages of 13 and 19 using PRESTO will ride for 50% off from July 1 to August 31, 2023.
Seniors ages 65+ get great discounts too. Learn more about senior and golden age fares.
Youth, adults and seniors can enjoy free fare after nine paid trips until June 30, 2023 with HSR's enhanced PRESTO loyalty rewards.
These fare programs also apply on Hamilton's Accessible Transit Service (ATS). Learn more about accessible transit.
Get ready to ride with these travel tips
The health and safety of our customers and staff remain our top priorities. Remember:
Stay home if you're feeling sick
Masks are welcome aboard and encouraged
Wash your hands frequently with soap and water or use hand sanitizer
Cover coughs or sneezes with your sleeve or tissue

Be mindful of other customers
Offer your seat to other passengers if you're able.
Have your fare and ID ready
Tap your PRESTO card for a touchless and convenient payment option or purchase, activate and display your PRESTO E-Ticket for payment using your smartphone. If you're paying with cash, bring exact change.
Bring your ID. For youth and seniors, you may be asked to show proof of age. Learn more about fares and photo IDs.
Share your feedback
Have a question or want to share your feedback or a commendation? We want to hear from you. Call 905-528-4200 ext. 2 or email [email protected] with the date, time, location/direction and route number.
You can also rate your ride on the HSRnow mobile app.
Date modified
June 06, 2023