Fire Department
Camp FFIT Hamilton

Apply to Camp FFIT
Camp FFIT is for young women and gender diverse youth 16 to 20 years old who are interested in learning more about a future career in firefighting.
Try out firefighting as a career for three challenging fun-filled days!
When: October 14 to 16, 2022
Where: Hamilton Fire Department, Multi-Agency Training Complex, 1227 Stone Church Rd. East, Hamilton
Completed applications due: September 23, 2022
For young women and gender diverse youth 16 to 20 years old who are interested in learning more about a future career in firefighting. Camp FFIT provides participants with first-hand knowledge of the duties of a firefighter while developing emergency preparedness skills.
Over the past decade women have applied in increasing numbers to the fire service. Camp FFIT is designed to support and expand their participation in the fire service.

Camp FFIT Hamilton is three, full days of physically and mentally demanding hands-on learning. The Hamilton program is modelled after similar camps that have been conducted elsewhere in the province, especially the City of Ottawa. The program is supported by Fire Service Women Ontario.
Training includes
All Camp FFIT activities will be led and supervised by qualified firefighters.
Search and rescue

Fire communications

Fire prevention

Medical call demonstration
Wearing firefighter gear (including the use of SCBA self-contained breathing apparatus)

Hose lines and ladders, including climbing an aerial ladder
View an auto extrication demonstration (Jaws of Life)

Health and fitness information, and much more!
Career Opportunities include
Speak one-on-one with current members of the fire department

Explore available firefighting training programs

Learn what it takes to succeed in this rewarding career
All participants must adhere to any federal, provincial or municipal regulations or rules regarding COVID-19 related measures. The City reserves the right to impose further health requirements on participants to avoid, mitigate or manage COVID-19 outbreaks. All participants must comply with the City of Hamilton's current Vaccination Policy in order to participate in Camp FFIT.
The physical demands of a Firefighter are characterized by strength, endurance, coordination, agility and dexterity. Participants of Camp FFIT will experience the physical stresses of a Firefighter, although to a lesser degree.
All activities take place in a supervised and controlled environment.

Tasks are broken down into manageable segments to avoid overloading the body.

All scenarios are done in a controlled training atmosphere.

A participant may stop, if at any time they do not feel comfortable and instructors will provide additional support and direction.

Instructors will stop activities if at any time there appears to be any risk of injury or danger.

In order to maintain a safe and productive environment, proper rest, hydration and nutrition is vital and will be emphasized during the camp and must be continued at home during the Camp FFIT weekend.
Factors that will increase the difficulty of the physical demands required during tasks:
Turnout gear and SCBA (self-contained breathing apparatus) restrict movement, adds weight to the individual and requires increased respiratory effort

Equipment used is often heavy and is frequently used in awkward positions

Environmental conditions such as sun, humidity and rain can add difficulty to tasks and cause fluctuations in body temperature.

Darkness and/ or simulated smoke in a fire training scenario decreases visibility and increases the difficulty of tasks.

Emotional stress and excitement due to "the unknown" can increase heart rate and the onset of fatigue.
To qualify you must:
Be 16 to 20 years of age (as of October 12, 2022)

Be in good physical condition

Have a positive attitude

Complete an application form(PDF, 182.4 KB) including a 300 word essay

Agree to follow all rules and regulations
Participate in all activities and classes

Possess a valid OHIP or Provincial Health Insurance Card

Bring your own CSA approved steel toe safety boots (with green triangle logo) to participate in fireground activities

Be able to wear all Personal Protective Equipment provided by Camp FFIT
To apply for Camp FFIT Complete an application form(PDF, 182.4 KB) and 300 word essay by September 23, 2022 and send by:
Email: [email protected]
Mail or in person to:
Camp FFIT Hamilton - Hamilton Fire Department
55 King William Street, Hamilton, Ontario L8R 1A2
For more information:
Phone: 905-546-2424 ext. 3359
Email: [email protected]
300 word essay outline
We want to understand more about who you are. In 300 words or less, please:
Explain what it is you would like to achieve or accomplish by attending Camp FFIT

Describe in detail your interest in the Fire service

Is there someone in particular who inspires you?
It is important that this essay be in your own words. Please note we are not evaluating your essay on grammar or punctuation. Essays may be hand written or typed.
Camp FFIT is made possible by the generous donation of bunker gear from Humber College, School of Social and Community Services.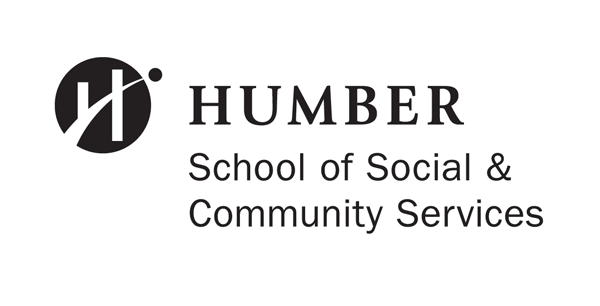 Camp FFIT has a limited number of spaces available. Selected applicants will be contacted by phone to confirm placement and emailed a formal registration package. All other applicants will be contacted by email and informed if they are selected to be placed on our waitlist.

Upon acceptance, participants will complete the formal registration forms.

Some safety boots (limited sizes) are available for those participants who are unable to purchase their own.

Parents and / or guardians are invited to attend a tour of the fire training facility on Sunday, October 16, 2022.
Date modified
September 19, 2022