Locations
Spray Pads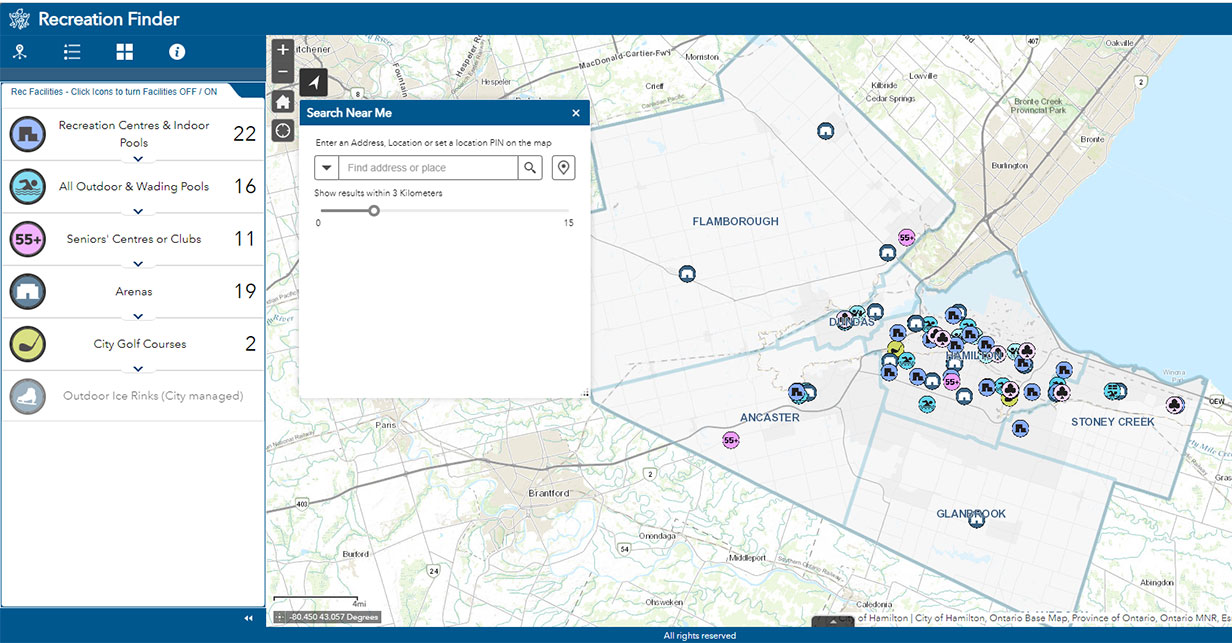 Rec Finder
An easy-to-use interactive web map that shows Recreation facilities across the City of Hamilton and provides links to information such as addresses, amenities, programs offered, and more.
Spray pads are unsupervised, free to use water play areas located outdoors in many City parks and playgrounds. They include water features such as upright spray features and ground spray jets. Caregivers are reminded to supervise their child(ren) at all times while visiting the spray pad. Spray pads are seasonal and usually open starting in May and close in September.
Standard hours of operation are from 10 a.m. to 8 p.m. All water systems are controlled by a timer set for standard hours of operation. Systems are also equipped with activation sensors limiting operation to real time demand, enhancing water conservation.
Spray Pad hours during heat warnings
During a heat event, the community level spray pads noted below will be open from 9 am to 9 pm
Waterdown Memorial Park
Dundas Driving Park
Village Green Park
William Connell Park
Gord Oaks (Mount Hope)
Gage Park
Winona Park
Binbrook Fairground Community Park
Pier 4 Park
Heritage Green
2023 season - Spray pads will be open for the season starting on the May long weekend until the end of September
Find a spray pad in your neighbourhood
Visit the map below for service alerts, maintenance notices and/or short-term closures. View map in new window
Date modified
August 16, 2023