Golf Hamilton
Junior Programs

Become A Junior Member at Chedoke and/or King's Forest Golf Courses
Take advantage of affordable rates and purchase a Junior membership today!
For more information and to purchase call 905-521-3970
Thank you for your interest in the Junior Golf Development program. Although all programs are now full, we will continue to monitor our waitlists and contact individuals if spots become available.
City of Hamilton provides various programs for juniors (under 18) of all skill levels to play Golf at Chedoke Golf Course. These programs provide juniors with opportunities to meet new friends, enjoy the health benefits of physical exercise, learn to manage their emotions, set personal goals, improve their concentration, learn valuable communication skills all while having fun outdoors. At the same time, juniors will learn:
Responsibility and Respect
Honesty and Integrity
Courtesy and Perseverance
Sportsmanship and Confidence
Golf programs promote junior golf through summer camps, clinics, free golf and by offering low, affordable membership packages and green fees.
Chedoke Junior Development Program
Presented by RBC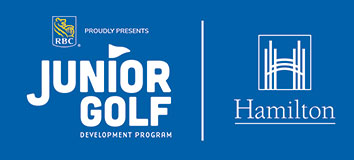 The City of Hamilton is excited to offer a Junior Golf Developmental Program. Space will be limited to 16 juniors (5 - 16 year olds) per week to ensure a proper student to instructor ratio. To avoid disappointment, register early to guarantee the preferred week.
The Simple Path to Teaching Golf
To make it fun for players to learn while staying motivated to improve, the Player Pathway provides the perfect program for kids, parents, and coaches. With an easy to follow curriculum combined with awards, players can progress from beginner to elite player!

The Player Pathway is a simple to follow curriculum with skills checkpoints to guide development.
It includes 10 Levels, each includes Putting, Around the Green, Full Swing, Knowledge, and Scoring.
Award pins provides motivation for success.
Special "Star Awards" are included for completing Levels 5 and 10.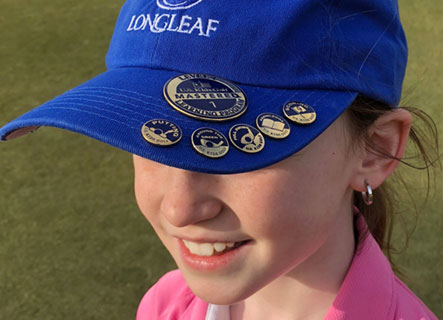 Achievement Pins
A progressive learning program that provides attainable goals, awards frequently, while furthering development and skills.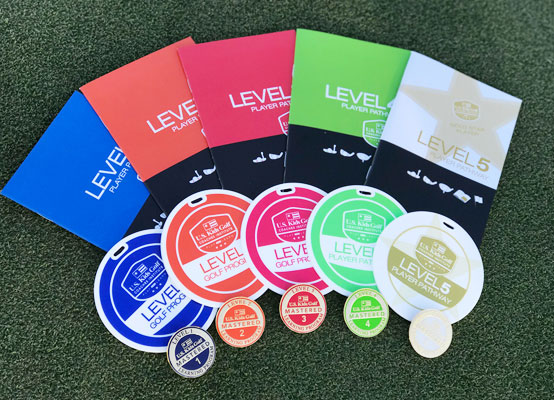 A Solid Curriculum.
 Easy to understand books, with simple and effective methods to teach, learn, and advance. 
Registration starts March 23, 2023 at 8 am
Cost $179.99 (Plus HST)
Rental golf clubs available for $25 per week.
Ages 5 to 16 years (divided into age specific groups)
Phone 905-521-3970
Email [email protected]
Program Schedule
Week 1 Monday, July 10 to Thursday, July 13, 2023 - 9 am to 12 noon

Week 2 Monday, July 17 to Thursday July 20, 2023 - 9 am to 12 noon

Week 3 Monday, July 24 to Thursday July 27, 2023 - 9 am to 12 noon

Week 4 Tuesday, August 8 to Friday August 11, 2023 - 9 am to 12 noon

Week 5 Monday, August 14 to Thursday August 17, 2023 - 9 am to 12 noon
Date modified
July 20, 2023