Apartment Waste
Apartment Green Bin & Composting
Whether you live in an apartment building or a house, the green bin composting program is the same. The Green Bin program is available for apartment buildings. If your building does not participate in the Green Bin program and you would like more information, please talk to your superintendent and/or give us a call at 905-546-2489.
How green bins work in your building 
Use your building's large green bin to dispose of food scraps and other organic waste like coffee filters, paper coffee cups and paper towels. Use your mini bin to collect and carry this material from your unit to your building's large green bins. If you do not have a mini bin, ask your superintendent for one.
What goes in the mini bin
You can put any food scraps and soiled paper in your mini bin.  Remove all packaging, produce stickers, bread ties, and rubber bands from food before placing food scraps in the mini bin.
Search for what items go into the green bin.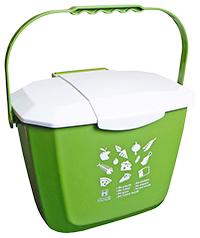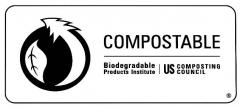 What can be used to line the bin
BPI certified compostable bags 

Paper bags

Newspapers / flyers

Paper towels
Do not use plastic grocery bags to line your mini bin.
How to avoid pests and smells
Line your mini bin with newspaper to absorb odour-causing moisture

Empty your mini bin frequently

Rinse your mini bin with mild detergent or warm water and vinegar
What does NOT go in the mini bin
Packaging

Plastic bags

Produce stickers

Bread ties

Rubber bands

Plastic containers

Styrofoam

Glass

Metal
Get additional tips for
Green Bin Waste
Waste tips: How to sort items for your green bin
Waste tips: Eliminate the "yuck" factor
Date modified
July 14, 2022