Things To Do
Recreation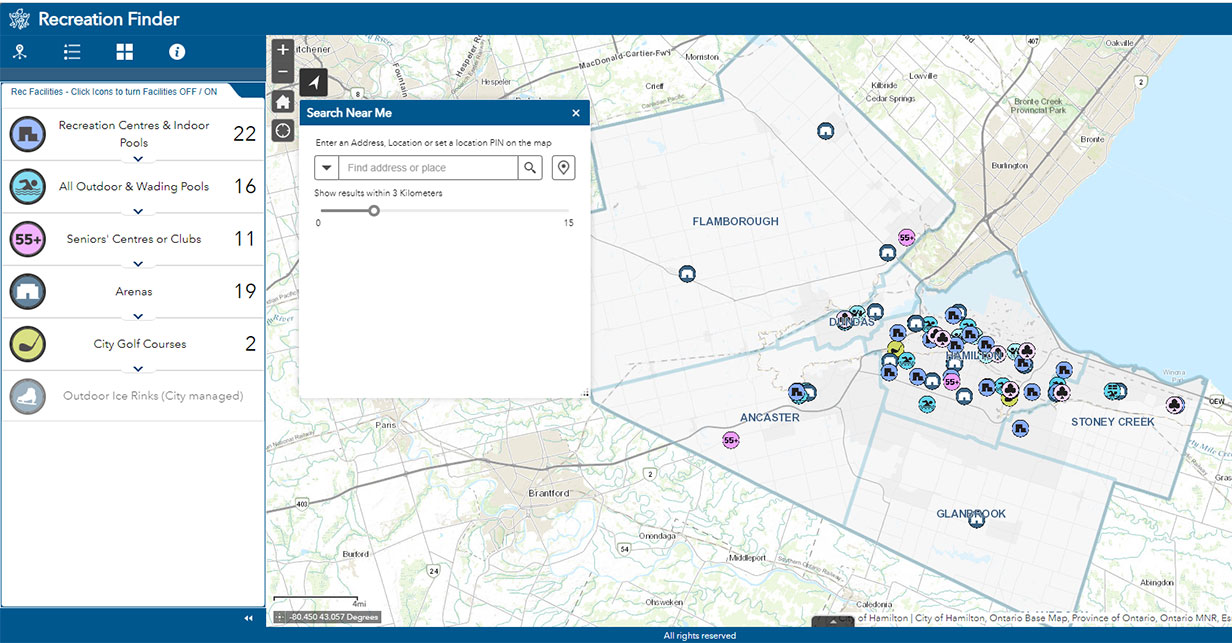 Rec Finder
An easy-to-use interactive web map that shows Recreation facilities across the City of Hamilton and provides links to information such as addresses, amenities, programs offered, and more.
Program registration starts at 8 am on September 13 & 14
Fall programs will be available for review on August 14, 2023
Fun activities for everyone!
The City of Hamilton offers a wide variety of recreation programs for all ages and abilities, from swimming lessons to sports and fitness programs.
Ryerson Recreation Centre will soon have a new name

Ryerson Recreation Centre will be known as Kanétskare (pronounced Ga- nét- sga- re) Recreation Centre in the coming weeks, as part of the Indigenous Landmarks & Monuments Review work.

There will be no impact to Fall registration taking place on September 13 & 14 at 8am. Individuals can continue to select and register for Ryerson Recreation Centre as usual.

More information about the renaming will be available this fall.
Date modified
September 11, 2023