Battlefield House Museum & Park National Historic Site
Re-enactment Participant Information

Battlefield Re-enactment
Re-enactor Registrations
Registration for 2024 re-enactment to be confirmed.
Battlefield House Museum and Park, National Historic Site presents the annual Re-enactment of the Battle of Stoney Creek. Discover Canadian heritage and re-live firsthand the thrill and pageantry of the battle that was a turning point of the War of 1812.
Re-enactment of the Battle of Stoney Creek
Public Event
Saturday, June 1, 2024 - 10 am to 10 pm
Sunday, June 2, 2024 - 10 am to 4:30 pm

Average annual attendance of 7,500 since 2002; peaking at 13,500 in 2013.
The longest continually running War of 1812 reenactment in Ontario.
2023 marks the 39th year of the presentation of the event, and the 42nd year since the first event was launched.
The event has been declared one of the Top 100 events in Ontario by Festivals and Events Ontario each operating year since 2004.
History in Action Day
Student Event
Thursday, May 30, 2023 - 9 am to 2:30 pm
Annual education day for more than 1,000 students.
Re-enactments
Saturday June 1. 2023 – 3:30 & 8:30 pm
Sunday June 2, 2023 - 2 pm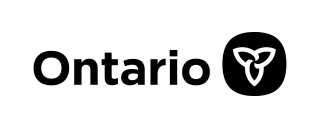 Battle of Stoney Creek
Participant Information
Date modified
December 08, 2023