Master Plans & Studies
Binbrook Village Neighbourhood Traffic Management Plan

The City of Hamilton regularly receives questions and concerns from Binbrook residents about the negative impact of traffic infiltration, speeding, and mode conflicts within the community.
The City of Hamilton developed a Neighbourhood Traffic Management Plan (NTMP) for Binbrook Village to enhance safety and create a more liveable and walkable community for all road users – pedestrians, cyclists and motorists of all ages and abilities.
The Neighbourhood Traffic Management Plan (NTMP) and study:
looked at current traffic conditions in Binbrook Village (the study area)
identified traffic-related issues discovered by staff and residents
identified opportunities for improvement
proposed ways to improve problem situations
Ensuring the safety of our roadways is an essential part of growing our City. As neighbourhoods grow, upgrading of infrastructure is a necessary part of our continued commitment to safe and convenient access for all members of the community.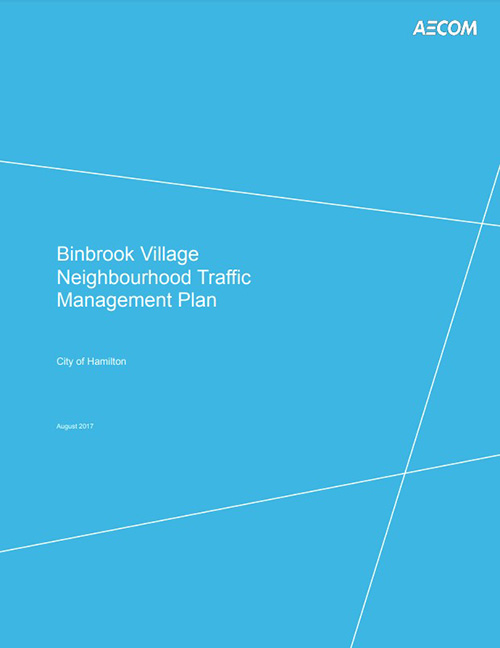 Download the Binbrook Village Neighbourhood Traffic Management Plan(PDF, 68.26 MB)
Binbrook Village Neighbourhood Traffic Management Plan - Appendices(PDF, 6.63 MB)
Date modified
August 16, 2022