Filming in Hamilton
Information for Residents and Businesses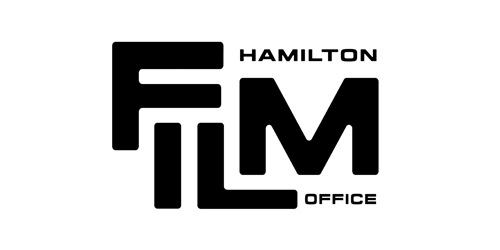 Production companies are guests in your neighbourhood, the Film Offices encourages all productions to work directly with residents and businesses to resolve concerns.
Before receiving a film permit, productions must distribute a filming notification letter to all properties in the area. Contact details for the production's Location Manager is included in the notification letter. The Location Manager is responsible for managing the site during filming and minimizing impacts to the community. It is important that they are made aware of any issues or concerns so that these can be resolved quickly. Contact the production's Location Manager immediately if you have a question or concern about film activity in your area.
The Hamilton Film Office also assists with complaint resolution and questions about productions. Phones are monitored Monday to Friday 8:30 am to 4:30 pm and calls/emails are returned within 48 business hours of your enquiry.
What to Know about Filming on Your Property
If a production expressed an interest in using your property for filming, contact the Film Office to confirm the legitimacy of a production company, the Location Manager and any assistants/scouts.
Before productions choose a filming location, various personnel from the production team visits the site several times to determine if the location is suitable for the scene. Some topics to discuss with the Location Manager and other production personnel before you agree to allow filming on your property are:
How much time is needed for preparation, filming and cleanup after filming is concluded, and the exact dates that these activities will take place.
How many cast, crew members and production vehicles, along with the type of vehicles and how much production equipment, anticipated to be on-site.
What modifications to the property will be required.
Will a damage deposit be provided. Typically, you can ask for a certified cheque to hold (uncashed) and return to the production company once the filming is complete and the property has been returned to its original or agreed upon condition.
Location fees and timing of payment.
Proof of the production company's general liability insurance and whether your property can be named as the additional insured on the policy.
The name and contact information for your designated site representative to be present during film activity and be the production's main point of contact. The site representative should be familiar with the property and be able to control alarms, provide access to electrical panels, etc. as appropriate. If required, the cost of the site representative can be charged back to the production company.
Location Fees
It is customary for production companies to offer compensation in exchange for using a property for filming or related activities; these are referred to as location fees. Location fees are negotiated directly between the property owner and the production company. It is difficult for the Film Office to make recommendations around what to charge because each request is unique. Property owners are encouraged to discuss location fees with the production's Locations department. 
Safety in the Community
All film productions are required to work safely, respect the local community, and follow all applicable municipal by-laws, provincial or federal regulations. All filming in Hamilton must follow Film By-law No. 09-179 and the Guidelines for Filming in Hamilton (Film Guidelines), which were created to control film activities and ensure the safety and comfort of community members. If you have questions or concerns about film activity, talk to the production's Location Manager on-site or contact the Hamilton Film Office.
Date modified
June 12, 2023