Real Estate
25-35 Trillium Avenue, Hamilton

Questions about this property?
Development Potential
Address: 25-35 Trillium Ave, Hamilton
Legal Description: Part of Lots 14 to 22 (inclusive) on Registered Plan 675, in the City of Hamilton, designated as Parts 1 and 2 on Plan 62R-20713, being ALL of the PIN 17362-0099 (LT) View Registered Plan(PDF, 1013.67 KB)
Asking Price: $4,035,000 ($3M/acre)
Area/Size: Approx. 1.345 Acres (5,443 sq.m.) - Frontage Approx.: 137.19m (450ft)
Zoning: RR – Rural Residential
Permitted Uses:
Single detached dwelling and buildings/uses accessory to.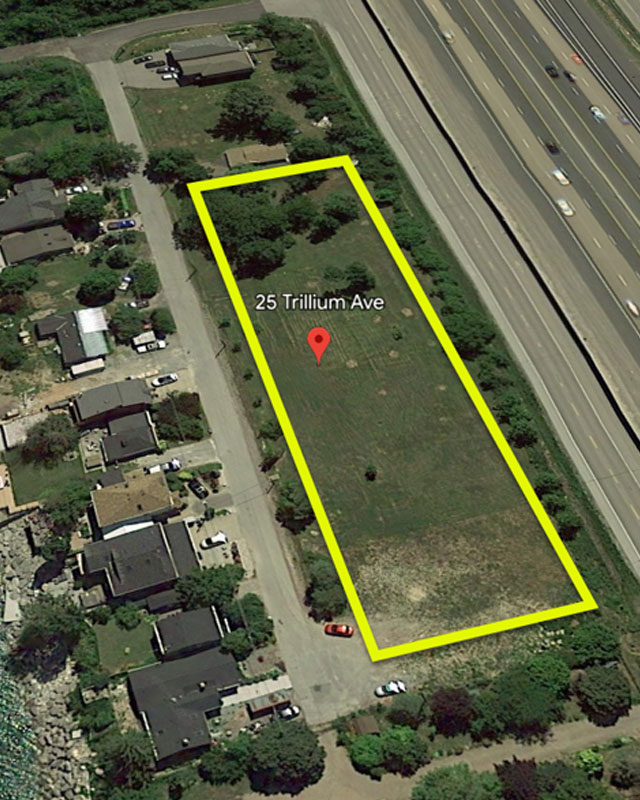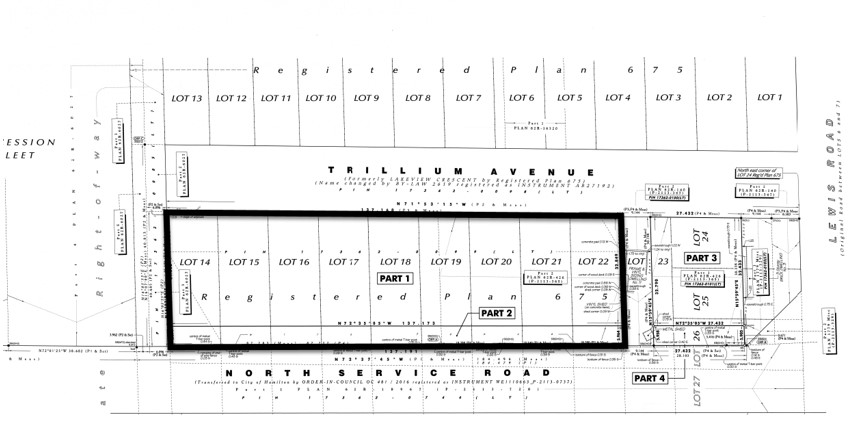 Submit an Offer
Please contact City's Real Estate Office prior to submission. All offers require a 10% deposit by certified cheque, bank draft or wire transfer within 24hrs of being notified your offer is proceeding for Council approval.
Offer to Purchase Agreement(PDF, 2.73 MB)
Council Approval approximately 2 months after Offer Submission.
Transaction Closing approximately 4 months after Offer Submission.
Date modified
August 09, 2023