Cremation & Burial
Cremation Options

Families choosing cremation will also find that there are even more remembrance and memorial options available to them than there are for traditional casket burial. Hamilton Municipal Cemeteries offer property options for cremation include columbarium, in-ground burial plots with permanent markers, cremorials, cremation benches, private family niches as well as scattering gardens. Our Family Service Coordinators can provide information and options for you to make a remembrance option that is perfect for you and your loved ones.
Watch our cremation options video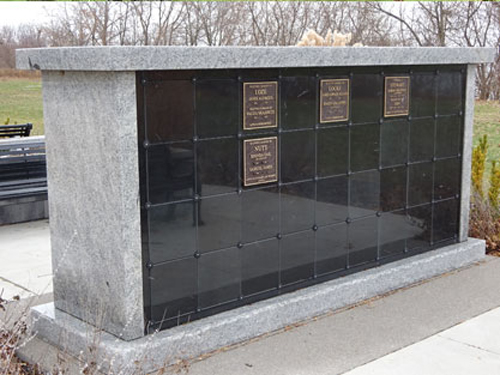 Columbariums
A popular choice for cremation interment, our granite and bronze columbariums offer beauty and elegance combined with a secure place of inurnment.  A columbarium is a permanent, above-ground structure that includes many spaces or niches for cremated human remains. A granite faceplate, which is finished with a bronze plaque or engraved granite, allows the opportunity to memorialize your loved one. Hamilton Municipal Cemeteries offer a variety of columbarium niches some surrounded with beautiful gardens and tranquil paths.
Private Family Niches
We have special areas in the cemetery specifically designated for the placement of Private Family Niches. These granite columbarium niches are a permanent above-ground structure for cremated remains. Each structure is very unique, with the selection of granite colour, number of interment niches (two and four panels) and can be customizes with vases, statues and engraving. Each one is a unique as the lives memorialized.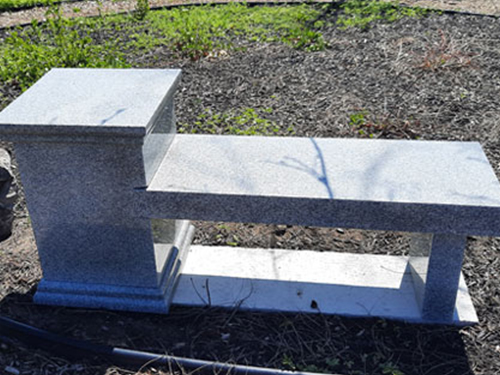 Cremation Benches
Families planning their cremation estates with us have a variety of options available for the inurnment of cremated remains, including cremation benches. A Cremation bench marks the gravesite of the deceased and serves as both a memorial and a place to rest, relax, and remember. An alternative to cremation scattering and ground burial, people can now have the ashes placed in a convenient location or a place with special meaning, with the cremated ashes of their loved ones placed in a cremation urn protected by a permanent memorial bench.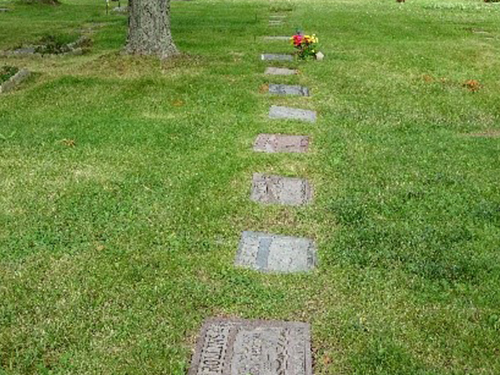 Cremation - Ground Burial
We have special sections in the cemetery specifically designated for cremated remains. Our Urn Gardens located in our cemeteries offer a resting place to reflect the beauty and vibrancy of your life. Each cremation garden lot can accommodate the interment of two cremated remains. Traditional burial lots with casket burials will also accommodate the burial of cremated remains.
Burial of cremated remains can also be accommodated in traditional burial lots, providing traditional burial and cremation burial options together.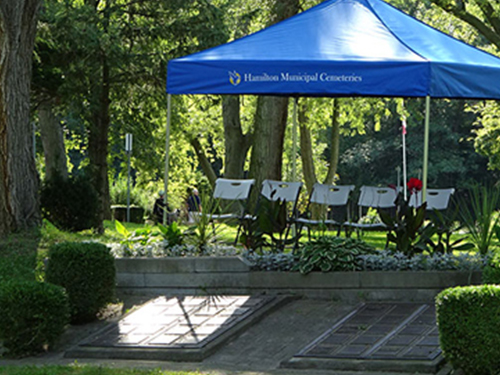 Cremorial
A unique option at Woodland Cemetery is the Cremorial Columbarium. The Cremorial Columbarium is embedded in a grass hillside surrounded by flower gardens near the water. The Cremorial Columbarium, holds two cremated remains in a metal case. No urn is required. The memorialization is a bronze plaque. The Cremorial Columbarium offers a unique and beautiful final resting place.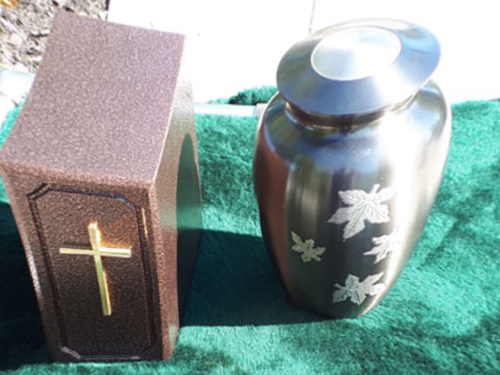 Urns, Vaults & Cremation Keepsakes
Hamilton Municipal Cemeteries offers a wide selection of cremation urns and cremation vaults to honor your loved one. When cremation is your choice, we have several options for your interment needs. In addition, Hamilton Municipal Cemeteries can assist with selection of keepsake urns and jewellery, to remember a loved one in a special way.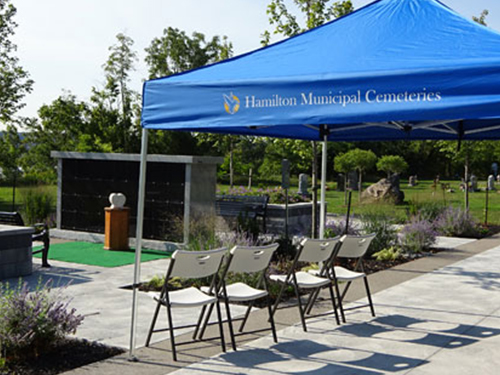 Graveside Service Options
Graveside Services of Remembrance are often a choice for families. Hamilton Municipal Cemeteries can provide a special grave side set-up including a tend and 4 chairs.
Lots with casket burials will also accommodate the burial of cremated remains. With the purchase of a second right of interment, we can place cremated remains on top of burials done long ago. This means that a family lot which was full long ago may still have availability for cremation burial
Not all of these options are available at all cemeteries, so it's important to talk with a Family Services Coordinator professional about what you would like for your or your loved one's final resting place and what is available to you. We can walk you through each step of planning your cemetery arrangements. Start the conversation. We're here to help.
Date modified
January 06, 2023