Heritage Properties
Built Heritage Inventory Strategy
How is the City of Hamilton identifying and helping to conserve heritage buildings across the city?
Built Heritage Inventory Process
An inventory tells us what we have and where it is located. The City of Hamilton is proactively updating its "Inventory" of heritage properties, previously referred to as Hamilton's Heritage Volume 2: Inventory of Buildings of Architectural and/or Historical Interest.
The inventory is a compilation of over 30 years of data on properties identified as having cultural heritage value or interest. Properties have been added to the Inventory as a result of survey work conducted by volunteers and Heritage Committee members, as part of project work conducted by the City and through the development application process.
There are over 6,000 addresses listed on the inventory across Hamilton.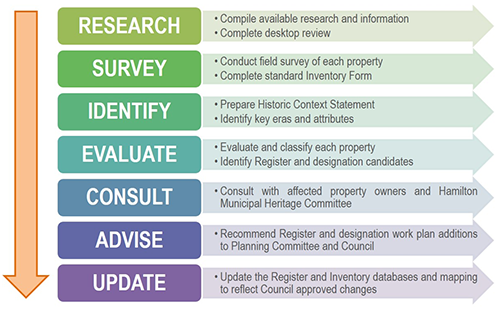 An accurate, comprehensive and updated heritage inventory will help improve transparency and accessibility of information on the City's heritage resources for property owners, citizens and staff.
A goal of the updated Built Heritage Inventory work is to evaluate each property to determine if it has cultural heritage value or interest that should be recognized by adding it to the Municipal Heritage Register or further evaluated for potential designation under the Ontario Heritage Act.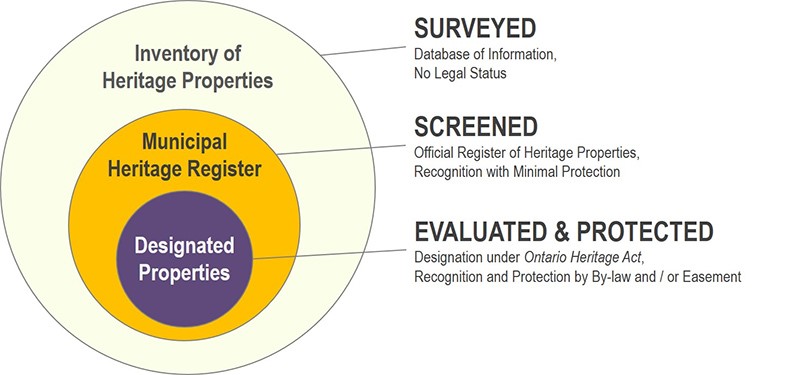 Ongoing Inventory Projects
Recently Completed Inventory Projects
Date modified
October 05, 2022