Festivals & Events
Black History
Hamilton Black History Month Launch
Monday, January 30, 2023
12 noon to 2 pm
City Hall, 71 Main St W in Council Chambers
Each year, Black History Month offers us all an opportunity to recognize and acknowledge the contributions of so many to Hamilton Black History and to recognize Black history as our history.
The Hamilton Black History Council in partnership with Hamilton Black-led Organizations and the City of Hamilton invite community members to attend and celebrate the launch of national Black History Month and unveiling of We Are Hamilton – Black History Remembered, a project co-organized by Black-led organizations and the City of Hamilton.
12 noon: Vendors and Steelpan by Luckystickz

12:30pm:  Program commences with welcome and remarks

Welcome and Land Acknowledgement

Terri Bedminster, Executive Director, Refuge Newcomer Health and Hamilton Black History Council Executive
Koubra Haggar, Manager of Programs, Hamilton Centre for Civic Inclusion

O Canada, Lift Ev'ry Voice
Community Perspectives in Shaping Black History

Ainara Alleyne of Ainara's Bookshelf
MP Matthew Green, Hamilton Centre
Dr. Clare Warner, Senior Advisor, Equity, Inclusion and Anti-Racism, McMaster University, Department of Student Affairs
Lyndon George, Executive Director, Hamilton Anti-Racism Resource Centre (HARRC)

Drumming

​​​​​​Leo Johnson, Executive Director, Empowerment Squared

1:15 pm: Program feature: We Are Hamilton – Black History Remembered

Remarks by:

Mayor Andrea Horwath
Evelyn Myrie, President, Afro Canadian Caribbean Association  
Kojo Damptey, Executive Director, Hamilton Centre for Civic Inclusion
Dr. Gary Warner, Community Member

Family Impact Statements​​​​​​
Closing and Acknowledgments

Sajah Stiller, Hamilton Black History Council Executive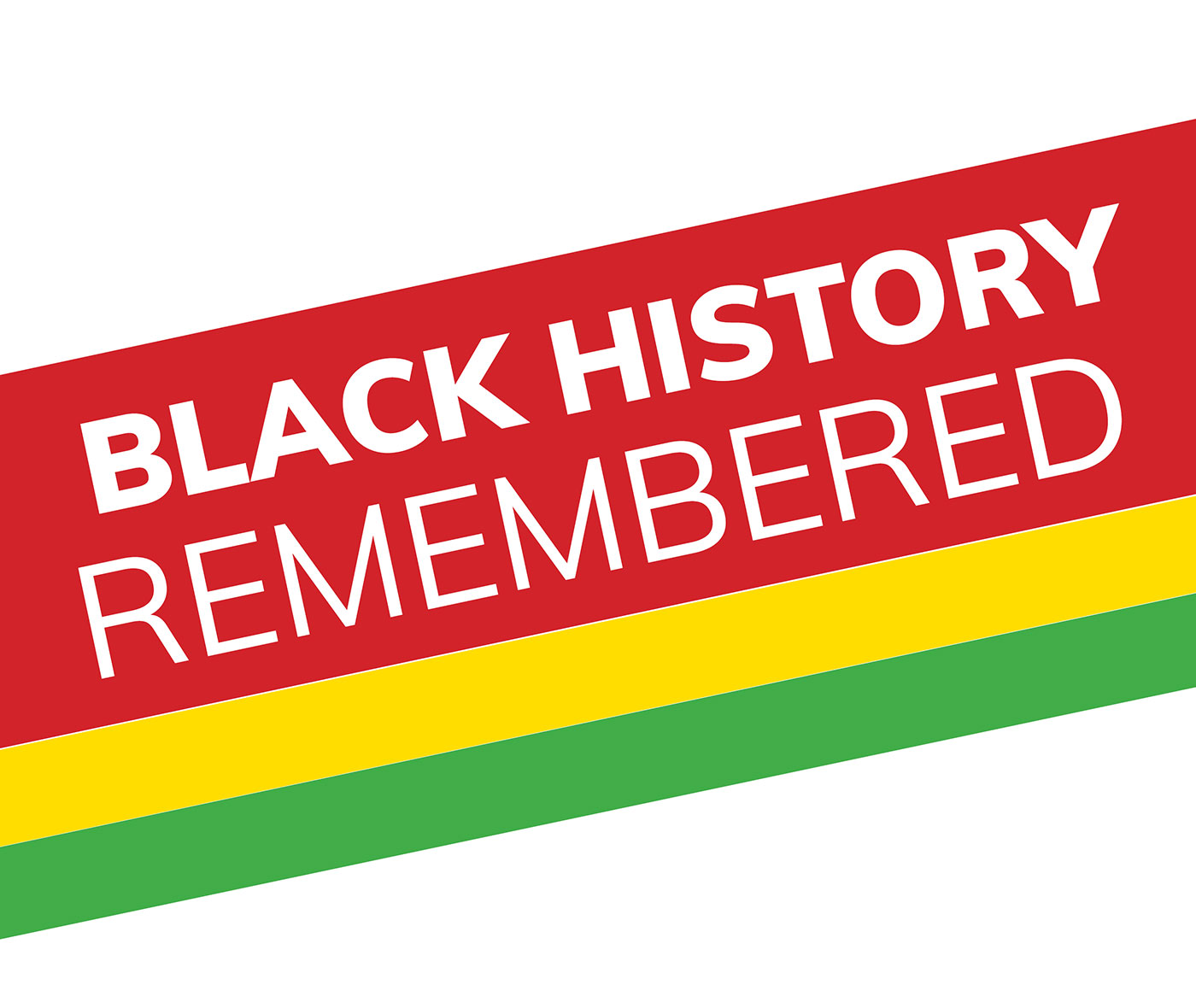 Participants are encouraged to take pictures and share via social media #hamiltonbhm2023 #hbhremembered
The Black-led organizations who have made this event possible include: Afro Canadian Caribbean Association, Ghana Association of Hamilton, Haitian Association of Hamilton, Hamilton Anti-Racism Resource Centre, Hamilton Black History Council, Hamilton Centre for Civic Inclusion, Nigerian Canadian Association of Hamilton and District, and Refuge Hamilton Centre for Newcomer Health.
The Black community has contributed significantly to the history and cultural diversity of the City of Hamilton. The images and biographies of 16 Black Hamiltonians are being profiled this month on street banners along James Street, as well as displays in select City facilities including some Recreation Centres, Hamilton Public Library branches and Municipal Service Centres.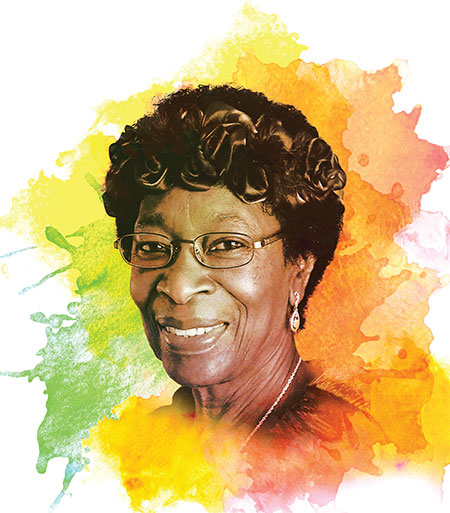 Anita Isaac (1939-2020)
Anita Isaac worked as a teacher before becoming a registered nurse in Hamilton. She worked at Chedoke Hospital as Nursing Supervisor, Assistant Director of Nursing, and later as Manager of Resources and Development at Hamilton Health Sciences.
Anita also served for many years as a member of the Board of Directors for Hamilton Health Sciences and in many capacities at Stewart Memorial Church. She was well known for being generous and a devoted community pillar.
---
Jack "Jackie" Washington (1919-2009)
Born and raised in Hamilton's North End neighbourhood, Jackie Washington was a strong contributor to Hamilton's music scene. He became Canada's first black disc jockey with CHML in 1948, hosting his own show until 1950. His first solo album, Blues & Sentimental, was recorded in 1976.
Along with numerous musical awards and citations, in 2003 he was presented with an honorary doctorate from McMaster University. That same year, a new park in Hamilton's Ward 2 was named Jackie Washington Rotary Park after him. He was a recipient of the John C Holland Award of Merit in 1997, which was later re-named in his honour.
---
Sophia Burthen Pooley (c1772-c1860)
Sophia Burthen Pooley was born enslaved in Fishkill, Dutchess County, New York. At the age of seven, Sophia and her sister were stolen and taken up the Hudson River to Albany, then west to Niagara, where she was sold to Haudenosaunee/Mohawk leader Thayendanegea/Joseph Brant. In 1785 she entered what is now Canada when the Six Nations settled on the Grand River (Haldimand Tract) following the American Revolution.
Sophia lived with Thayendanegea/Joseph Brant for two decades, first at Mohawk/Brant's Town, then at Burlington. She was then sold to Samuel Hatt of Ancaster Township/Dundas circa 1807. While she took her freedom in 1815, she was never formally emancipated and was not legally free until slavery was abolished in the British Empire (1834). Sophia lived the remainder of her life in Waterloo and Wellington Counties.
---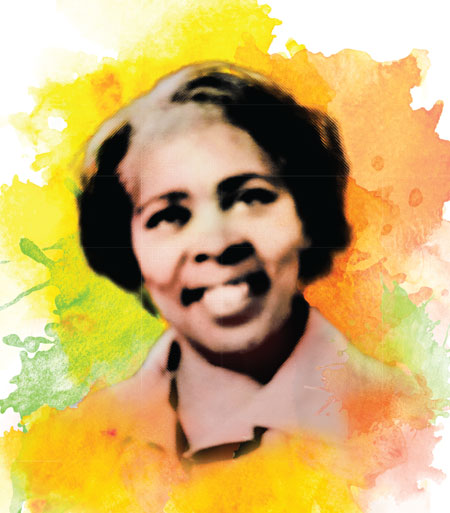 Cynthia Taylor (1925-2002)
Cynthia Taylor taught home economics, family studies and early education for the Hamilton District School Board. She was known for her infectious love for nature and interest in early Black settlements in Canada. Cynthia organized racially diverse 'Internat Family Camps' for teens and adults which explored Black Canadian historical sites. She also led Stewart Memorial Heritage tours in the summer months to Southern Ontario and the Southern United States.
---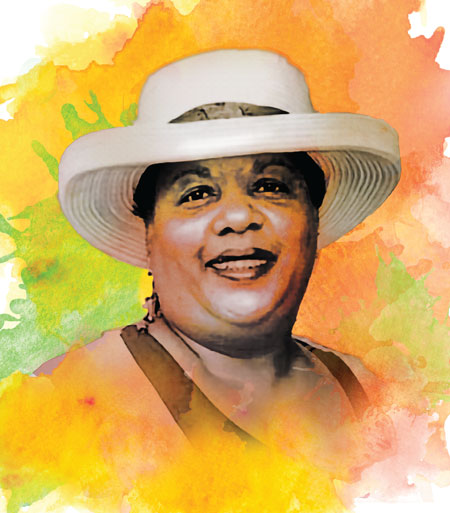 Denise J. Brooks (1956-2020)
Denise J. Brooks was best known as a relentless advocate for health equity and a champion of social justice and human rights. A leader in anti-racism work, she was often at the frontlines challenging existing structures and powers in the fearless pursuit of change.
Denise highlighted the negative impact of poverty on the  marginalized populations she served during her tenure as Executive Director of Hamilton Urban Core Community Health Centre. Her legacy will live on through a new health centre building named in her honour: Denise J. Brooks Community Hub, to be located at 430 Cannon Street East, Hamilton.
---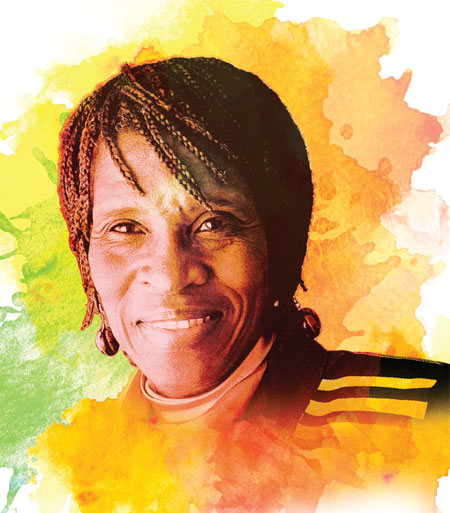 Eleanor Rodney (1938-2020)
Eleanor Rodney was an exceptional teacher and a relentless community champion. As a teacher, she inspired and impacted generations of students, particularly those of African and Caribbean heritage.
Eleanor founded the African Caribbean Cultural Potpourri Inc. (ACCPI), which started as a variety show and to this day runs as an annual youth scholarship awards banquet. She received many honors, including the first John C Holland Award for Community Service, Ontario Ministry of Citizenship and Culture Award, and Woman of the Year Award – Public Affairs.
---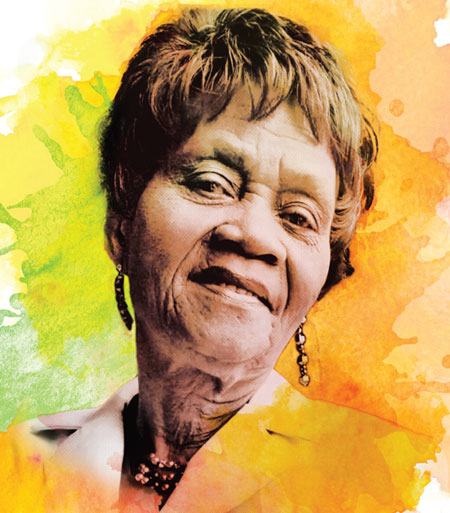 Dr. Ethilda (Tillie) Johnson (1929-2016)
Dr. Tillie Johnson pioneered the first Caribbean and tropical food store in Hamilton on Concession Street, before moving to the Hamilton Farmers' Market where she was an iconic presence for decades. Her generous spirit inspired her to create the Tillie Johnson Scholarship Fund to help African-Caribbean or Caribbean students pursue post-secondary education.
Tillie received well-deserved public recognition in the form of an Honorary Doctor of Laws degree from McMaster University and was inducted into Hamilton's Gallery of Distinction in 2006.
---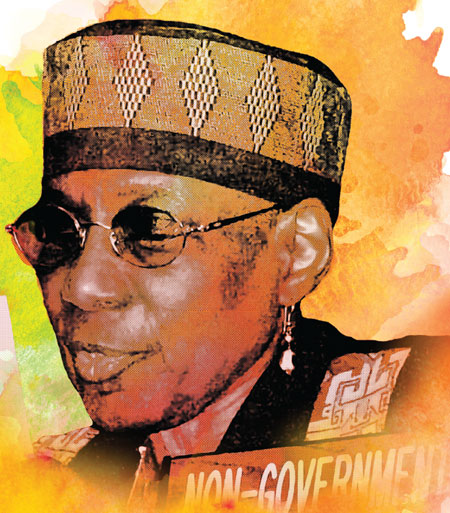 Fleurette Osborne (1927-2019)
Fleurette Osborne was an impactful community activist. She made a major contribution to advancing Black women in Canada, including as founding member and first National President of the Congress of Black Women of Canada. Other prominent roles included serving on the National Action Committee on the Status of Women and taking part in many international fora on women rights, including as a member of the Canadian Coordinating Committee for the Fourth World Conference on Women in Beijing in 1995.
Fleurette is the author of a study guide, Unite Against Racism: See People for Who They Really Are, published by the Canadian Race Relations Foundation.
---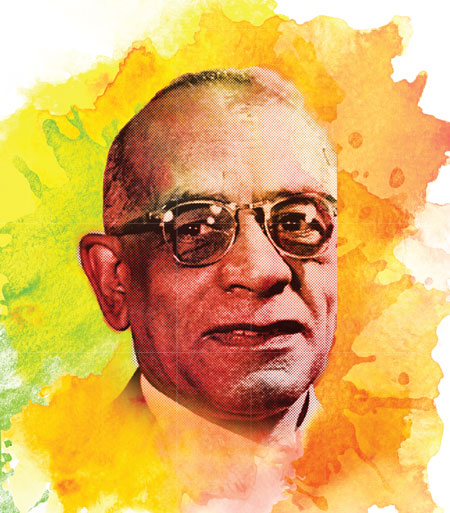 John Christie Holland (1882-1954)
Reverend John Christie Holland was a son of a runaway slave. He started out as a newspaper boy with the dream of becoming a minister. For 33 years, John worked as a railway porter where he was promoted first to head porter and then to private car attendant. In 1924, he became an ordained minister and served as Pastor at Stewart Memorial Church in Hamilton.
John became the first African Canadian to be honoured as Hamilton's distinguished Citizen of the Year in 1953 and was inducted into Hamilton's Gallery of Distinction in 2003.
---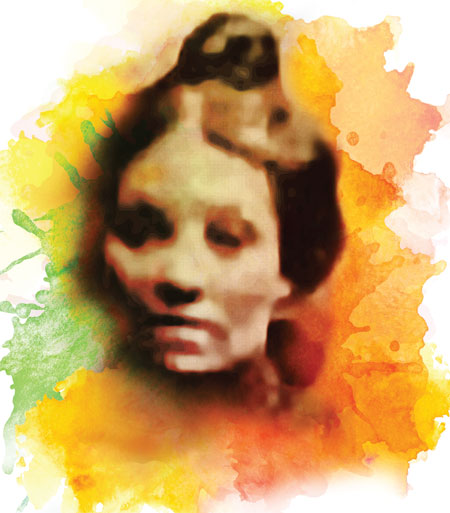 Julia Washington Berry (c1856-c1950)
Julia Washington Berry was a lifelong resident of Hamilton and worked as a toll keeper for the toll gates at the top of James Street. Julia married Henry Berry who escaped slavery in the United States and together, they had 10 children.
Julia and her family were members of St. Paul's Methodist Episcopal Church (Stewart Memorial Church). The Berry family were among the inhabitants of Little Africa on the mountain. She lived well into her nineties, serving as matriarch and pillar for many Berry descendants.
---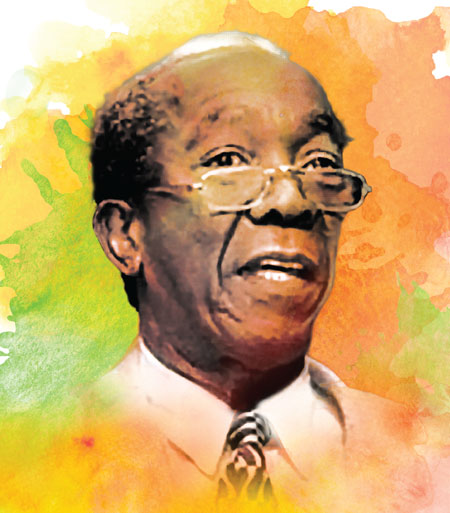 Neville Nunes (1931 -2016)
Neville Nunes was an outstanding educator and a dedicated community builder in Hamilton. Neville founded the first Black History Month for the former Hamilton Board of Education. He also developed a curriculum on the Black heritage of Hamilton-Wentworth, which was adopted and implemented across schools in the city.
Neville provided support and served as a resource for several projects and initiatives that highlighted the contribution of Black Canadians in Hamilton. He also served for many years as a board member for the John Howard Society and The Bridge.
---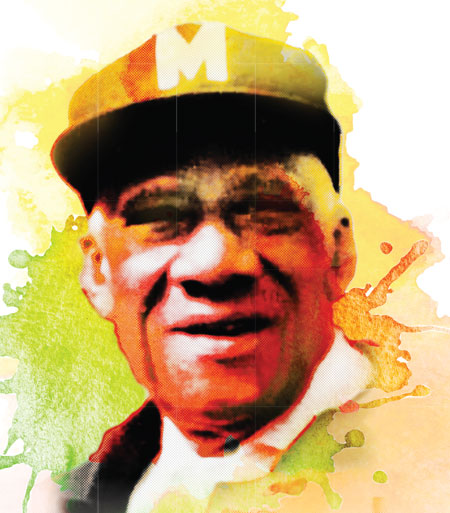 Norman "Pinky" Lewis (1898-1977)
Norman "Pinky" Lewis was born in Hamilton and recognized as one of city's most outstanding citizens in 1971 when he was named Hamilton's Citizen of the Year.
Pinky devoted his life to amateur and professional sports with an emphasis on helping Hamilton's youth become engaged citizens. He worked with the Hamilton Tiger Cats Football Team as a trainer from 1953-1961 and as a Head Trainer at McMaster University from 1961-1972. In 1970, Pinky travelled as a Canadian team trainer to Yugoslavia for the World Amateur Basketball Championships.
---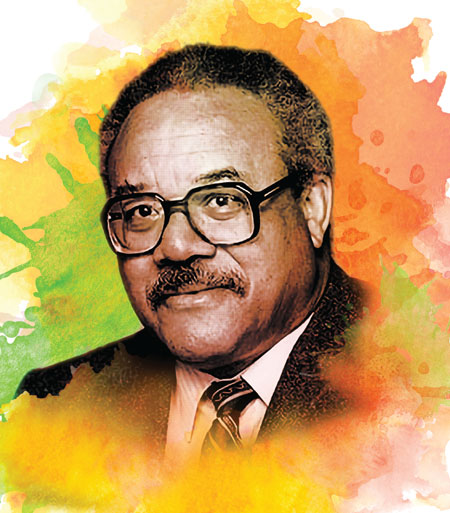 Ray Johnson (1934-2006)
Ray Johnson was the head coach of the McMaster Marauders football team from 1969–1980, a founding member of the Hamilton-Wentworth Wrestling club, Chair of McMaster University Men's Athletics (1973-1978 and 1985-1991), a two-time president of the Ontario University Athletics Association, and a member of the organizing committee for the International Children's Games in 2000.
Ray was inducted into the McMaster Athletic Hall of Fame in 1993 as a Builder, in Hamilton's Gallery of Distinction in 2004, and named Hamilton Citizen of the Year in 2005.
---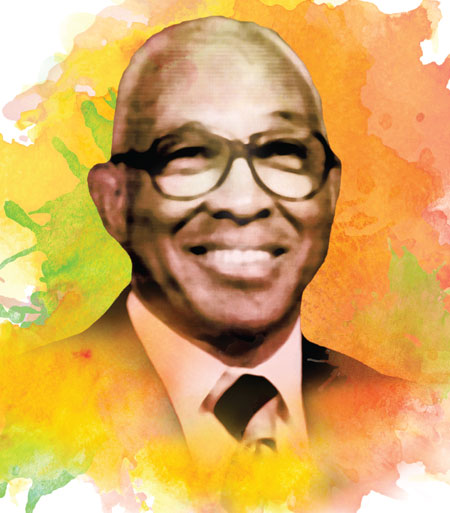 Reverend Robert Foster (1920-2002)
Bob Foster was a businessman, sports coach and pastor born in Louisiana, United States. He was an avid sportsman who ran track, played football, baseball and boxed. Robert served as the first chaplain at Ontario's thoroughbred racetracks, Woodbine and Fort Erie Racetracks.
Bob played a leading role in Hamilton's Black community serving as a pastor at one of Hamilton's earliest Black churches - Stewart Memorial Church. In 1979, Bob co-founded the Afro Canadian Caribbean Association, the longest Black serving organization in Hamilton, where he served as its first President.
---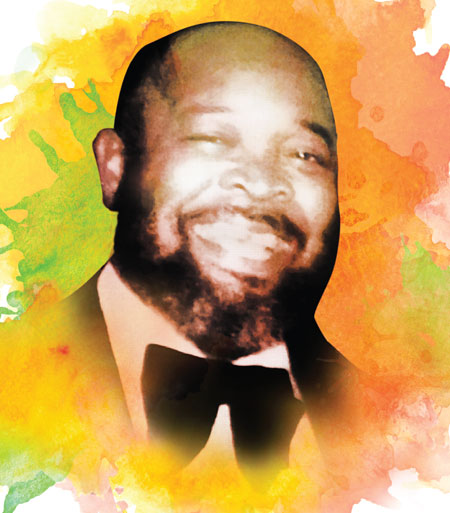 Vince Hall (1936- 2002)
Vince Hall was born in Jamaica before migrating to the United Kingdom and then to Canada, making Hamilton his home. Vince was known for his great leadership skills, charisma, mentorship and generous community spirit. In 1979, Vince was a key leader in the establishment of the Afro Canadian Caribbean Association, an association that sought to "unite and uplift" the local Black community in Hamilton.
Vince also founded Hamilton's first Caribbean entertainment facility, Steel City Caribbean Club, located on Locke Street. The facility featured dinner, dancing and an in-house band and drew in customers from Toronto, Ottawa, St. Catharines, Kitchener, Buffalo and Rochester.
---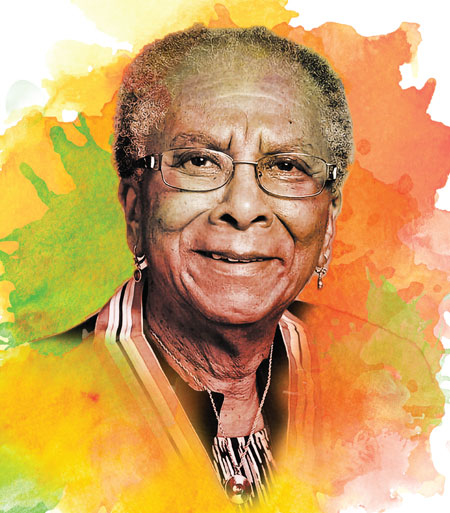 Wilma Morrison (1929-2020)
Wilma Morrison was a tireless champion in preserving Black heritage, playing a leading role in the restoration of the Nathaniel Dett Chapel British Methodist Episcopal Church in the Niagara region.
Wilma was a sought-after speaker on Black heritage and was instrumental in establishing the Norval Johnson Heritage Library, which specialized in Canadian Black history. She played a key role in the development of the Niagara Freedom Trail Tours. Wilma was the recipient of numerous awards, including the John C Holland Award of Merit.
In 2021, the Afro Canadian Caribbean Association initiated a meeting between members of the Black community and Mayor Fred Eisenberger to encourage the City of Hamilton to officially embed an annual celebration of Black History Month in its list of City activities, as is done by several municipal governments across the province and beyond.
The mayor was receptive to the idea, and in subsequent meetings invited other City staff, including representatives from the City Manager's Office and Hamilton Civic Museums, to join the conversation with the hopes of achieving this goal.
This year, the City of Hamilton launches its first official Black History Month Celebration under the theme We Are Hamilton - Black History Remembered. This important initiative is an opportunity to pay tribute to the Black community by highlighting the historical contributions and achievements of Black Hamiltonians who have helped to shape our city, and our country.
It is fitting that we honour at the inaugural celebration the following individuals whose memory we recall with deep appreciation:
We are thankful to the following organizations and individuals for their efforts and support:
We would like to thank former Mayor Fred Eisenberger and our new Mayor Andrea Horwath for their commitment and support.
Sincerely,
Black History Month Committee
Date modified
February 09, 2023
Well, this is embarrassing…
Sorry, no results can be found
Please try a new search option
Your search may be too specific or there could be spelling and/or grammatical issues
You can also search here using the filter options to refine your search
Contact Us if any issues continue to arise