Council & Committee
Committee Listing
Council & Committee
Committee Listings
Grouped listing of Committees, Sub-Committees, Agencies, Boards and Tribunals based on reporting structure. Not all committees have a direct report to City Council.
Council & Committees
Get On Board
Get On Board
The City of Hamilton, supported by City Council, want to ensure that its Committees and Local Boards reflect the diversity of Hamilton's growing and vibrant population, including those with lived experience have an opportunity to participate in local municipal government. With this in mind, we strongly encourage applications from women, persons with disabilities, LGBTQ2IA+, Black, Indigenous, people of colour and those from equity-deserving groups.​​​​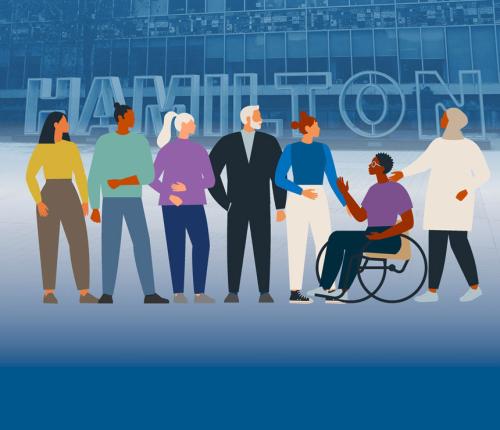 Notice of Collection:
Personal information on this form is collected under the authority of Section 227 of the Municipal Act, 2001, and Section 6 of By-law 18-270.  The information will be shared with recruitment staff and members of the interviewing committees and used to determine eligibility to serve on the City's agencies, boards, commissions, volunteer advisory committees and sub-committees.  The information will be also be used by City Officials to communicate with members regarding service.   Names of successful applicants will be made public, provided to the media and posted on the City of Hamilton' s web-site.  Information collected through this process may be stored on servers in Canada and the United States and may be subject to Canadian and/or American laws.  Questions about this collection should be directed to the Manager of Legislative Services/Deputy Clerk, City Clerk' s Office, 71 Main Street West, 1st floor, Hamilton, Ontario. Telephone: 905-546-2424 ext. 4304. Email: [email protected].
---
Blank applications for printing may be downloaded by clicking on the printer icon.
Completed and signed applications may be submitted:
In person at the Clerk's Office or any of the Municipal Service Centres
Hamilton City Hall, 71 Main Street West, 1st floor, City Clerk's Office
*for a Municipal Service Centre location near you, please call 905-546-CITY (2489)
By email at [email protected]
By fax at 905-546-2095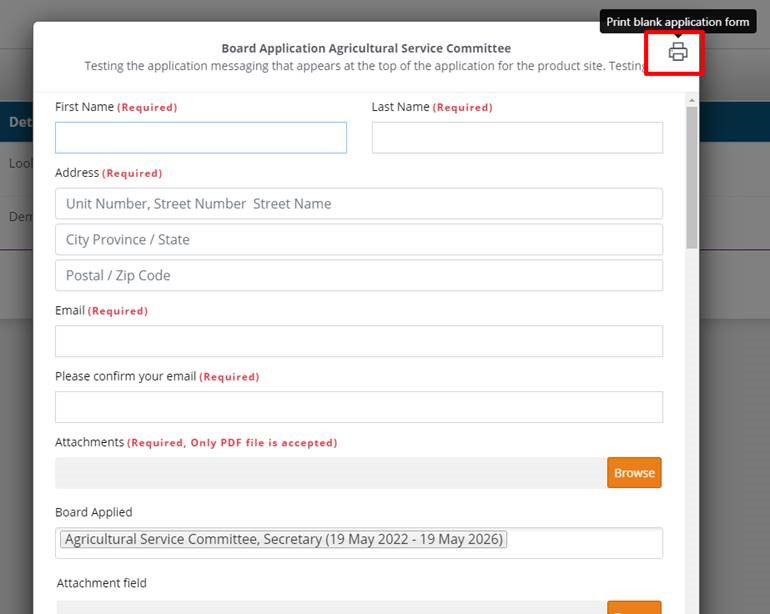 Conflict of interest rules will apply to all citizen members, pursuant to the Municipal Conflict of Interest Act, R.S.O., 1990, Chapter M.50.
Hamilton City Council – Appointment of Citizens to the City's Local Boards Policy(PDF, 208.17 KB)
Note: Meetings will be livestreamed and recorded for future viewing.
Committee vacancy application process is now closed. Thank you to all who applied.