Park Projects
Alexander Park Skate Park

Join the Circulation List
Email us your contact information to be notified of project progress, workshops, meetings etc.

Jointly Funded
This project is jointly funded with Infrastructure Canada through the Investing in Canada Plan.
Progress Update:
A contractor pre-qualification was completed in February 2023 and tendered in June 2023. Construction funding is being appropriated. Construction start is expected in late 2023 or spring 2024, pending available funding.
Alexander Skate Park is a proposed +/-1,000m2 (10,764 Sq. Ft.) wheeled sport facility located within Alexander Park in West Hamilton (Ward 1). The concrete facility will be integrated with the park's existing amenities and will cater to a variety of wheeled sports such as skateboarding, rollerblading, scooters and BMX bikes.
Alexander Park is a 4.17 hectare (10.32 acre) neighbourhood park located at 201 Whitney Avenue by Rifle Range Road. The park includes one hardball field, three softball fields, batting cages, a play structure (2020), swings, spray pad (2018), and a washroom/storage building.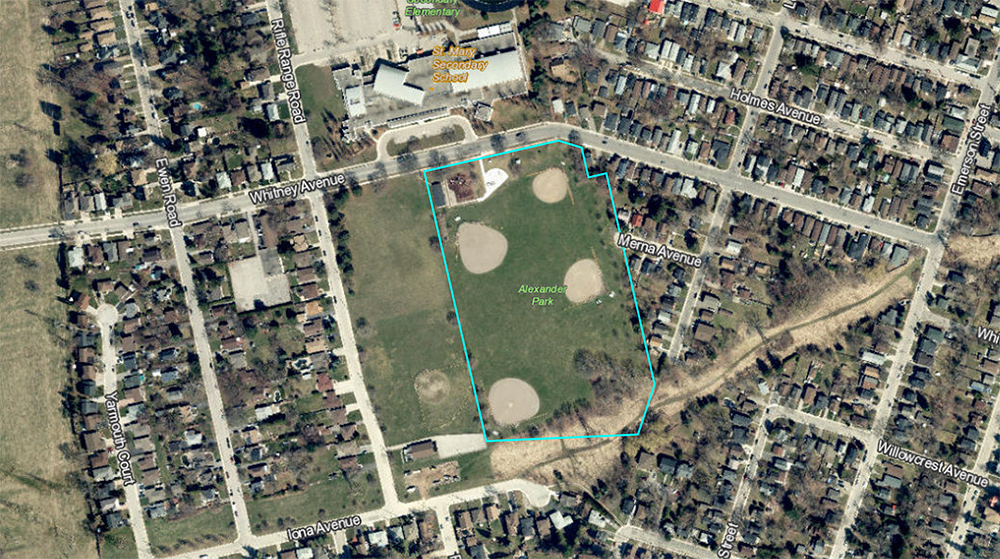 Date modified
August 02, 2023