Park Projects
Central Park

Central Park is an existing park located at 171 Bay Street North, Ward 2 and falls within the central neighbourhood. It is a neighbourhood park 3.25 hectares in size. Local residents can easily walk or bike to this park.
Neighbourhood Parks generally have a mix of passive areas, sports facilities, informal and formal play areas, and may include natural areas.
In 2014, the Barton-Tiffany Urban Design Study identified Central Park for redevelopment. The study aligns with the West Harbour Secondary Plan to establish a comprehensive land use plan for the West Harbour area.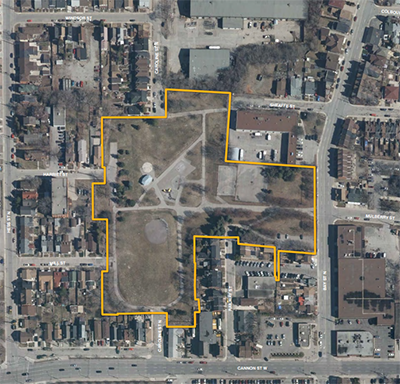 Date modified
September 13, 2022