Business Licences
Trade Licence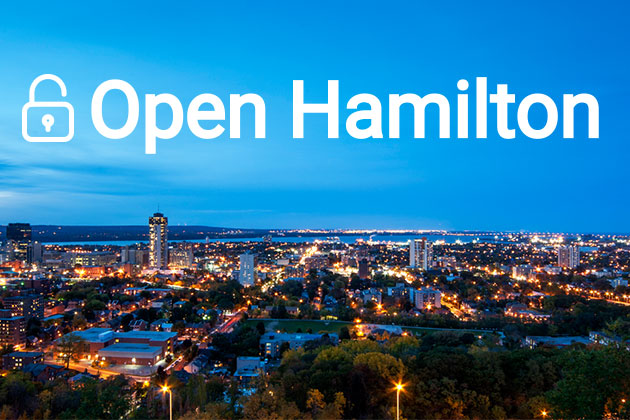 Explore Open Data
Download, filter or view licensed Trade Contractors & Masters in Hamilton in open format.
The Ministry of Training, Colleges and Universities oversees the apprenticeship process, training and certification for many skilled trades in Ontario.
If you own or operate one of these companies or work in any of these fields as a tradesperson, Hamilton's Licensing By-law No. 07-170 requires you to hold a trade licence with the City of Hamilton:
Plumbing
Heating, ventilation and air conditioning, also known as HVAC
Drain laying
Building repair
Sprinkler and fire protection
Types of Trade Licences
There are two types of trade licences:
Master's licence
Contractor's licence
Both licences are required when the business owner is also the tradesperson.
Trades exempt: Hamilton's By-law 07-170 does not apply to contractors or masters of a trade working in the construction of a commercial, industrial, institutional or residential building which has been designed by, and is under the supervision and review of, a professional engineer or an architect licensed to practice in Ontario.
A trade licence application must be submitted by:
For a Master's licence, the individual tradesperson must apply for the licence.
For a Contractor's licence, the business owner(s) must apply for the licence.
New or Renew
Apply for a Trade Licence
Complete Business/Trade Licence Application Form(PDF, 220.51 KB)
Complete Trade Licence Questionnaire(PDF, 69.58 KB)
You can submit your applications in person to:
Licensing and By-Law Services
330 Wentworth Street North
Hamilton, ON
L8L 5W3
Monday & Wednesday 8:30 am to 4:30 pm
One Stop - Business Licensing
City Hall, 1st Floor
71 Main Street East
Hamilton, ON
Open Monday to Friday, 8:30 am to 4:30 pm
Email [email protected] or call 905-546-2782 Option 3
Documentation required varies depending on the type of trade licence you are applying for.
For new trade licences you may require:
proof of insurance
business registration or corporate profile
photo identitification
For renewals you must submit:
proof of insurance
photo identification
sign a declaration that you have not been convicted of any criminal offence since you were first issued a licence.
Refer to the Business Licence Reference Guide(PDF, 1.21 MB) for more information on application requirements by licence type.
A mandatory trade exam is required for Building Repair and Drain Laying before we can issue a trade licence.
Contractors are required to apply for the trade licence prior to the date of the exam - same day applications are not accepted. Applications can be made at 330 Wentworth St N or City Hall, 71 Main Street West, 1st floor. 
Trade exams are held the second Wednesday of each month at City Hall, 1st floor in Rooms 192 and 193. Contractors are encouraged to come at 5:45 pm to sign in with the proctor. You will begin writing the exam at 6 pm.
Pay Business Licence Fee Online
To make an online payment you must have:
your licence number if paying for a renewal i.e: 18-XXXXXX (first 2 digits represent the year)
your application number if paying for a new licence i.e: 18-XXXXX (first 2 digits represent the year)
Trade Licence Expiry
All Trade Licences expire one year after they are issued. You must renew the licence every year. As a courtesy, the City may send out renewal notices by mail. However, it is the licence holder's responsibility to ensure the licence is current.
Trade Licence Inspections
As part of their regular duties, building inspectors regularly check for proper licences on job sites. Building inspectors may carry out random spot checks to see if a tradesperson is operating with a proper trade licence. When applying for a Building Permit, Building staff require the licence number of the tradesperson carrying out the work at the site.
The City conducts investigations if we receive complaints regarding unlicensed contractors. If the City receives notification of anyone operating in the field without a proper licence, appropriate action is taken to ensure compliance with the by-law.
In Person
Licensing and By-law Services
330 Wentworth Street North
Hamilton, ON
L8L 5W3
Monday & Wednesdy 8:30 to 4:30 pm
In Person
One Stop - Business Licensing
City Hall, 1st Floor
71 Main Street East
Hamilton, ON
Monday to Friday, 8:30 am to 4:30 pm
Date modified
November 03, 2022