Business Licences
Establishment & Mobile Licence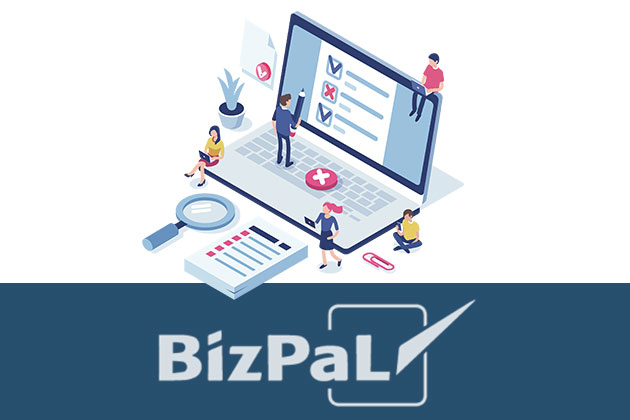 BizPaL
Find the permits and licences you need for your business.
BizPaL is a collaborative effort of the City of Hamilton, Service Ontario and Industry Canada.
Requirements & Fees
Business Licence Reference Guide
Breakdown of  fees, checklist and inspection requirements for Establishment, Mobile & Trade Licences.
Many businesses in Hamilton must be licensed to operate legally for public health and safety, consumer protection and/or nuisance prevention. A business licence protects the health and safety of the public who use their service or products and also helps ensure consistency for business owners and customers.
Hamilton's Licensing By-law No. 07-170 provides the rules and regulations for each type of business.
What Businesses Require a Licence
There are two categories of business licenses:­­­
Establishment licence
Mobile licence
For a complete list of businesses that require a license, refer to the Business Licence Reference Guide(PDF, 858.96 KB).
A business licence application must be submitted by:
an individual owner
a partner in a partnership
the president or a signing officer of the corporation
or written authorization by the president and/or signing officer of the corporation
New or Renew
Apply for a Business Licence
Complete the Business/Trade Licence Application Form(PDF, 220.51 KB)
If your business licence requires a photo ID or in person service,  you will need to visit our office location:
Licensing and By-Law Services
330 Wentworth Street North
Hamilton, ON
L8L 5W3
Monday & Wednesday 8:30 am to 4:30 pm
One Stop - Business Licensing
City Hall, 1st Floor
71 Main Street East
Hamilton, ON
Open Monday to Friday, 8:30 am to 4:30 pm
Dependent on the type of licence, one or more of these applications may also be required:
Food Premise Questionnaire(PDF, 83.46 KB)
Certificate of Compliance(PDF, 97.27 KB)
Trade Licence Questionnaire(PDF, 69.58 KB)
Documentation required varies depending on the type of business licence. In addition to the business registration or corporate profile some licences require a:
Premises plan or floor plan
Police criminal check
Ministry of Transportation driver abstract
Refer to the Business Licence Reference Guide(PDF, 858.96 KB) for more information on application requirements by licence type.
Pay Business Licence Fee Online
To make an online payment you must have:
your licence number if paying for a renewal i.e: 18-XXXXXX (first 2 digits represent the year)
your application number if paying for a new licence i.e: 18-XXXXX (first 2 digits represent the year)
Business Licence Expiry
Most business licenses are valid for one year from the date issued. You must renew the licence every year. As a courtesy, the City may send out renewal notices by mail. However, it is the licence holder's responsibility to ensure the licence is current.
Licensing & By-law
Contact Us
In Person
Licensing and By-Law Services
330 Wentworth Street North
Hamilton, ON
L8L 5W3
Monday & Wednesday 8:30 am to 4:30 pm
In Person
One Stop - Business Licensing
City Hall, 1st Floor
71 Main Street West
Hamilton, ON
Open Monday to Friday, 8:30 am to 4:30 pm
Date modified
November 22, 2023