Park Projects
Brightside Park

Brightside Park (formerly known as Stadium Precinct Park) will be located on lands north of Lloyd Street and west of Gage Avenue in Ward 3 in Hamilton.
The site is approximately 5 ha. in size and is bounded by residential and commercial properties to the south, CN Rail lands to the north, Gage Avenue to the east, and industrial lands to the west.
The property was acquired to replace Brian Timmis field which was lost due to the realignment of Tim Horton's Field. Located in an area of Hamilton that has historically been dominated by industrial development, this site is an opportunity to provide neighbourhood parkland amenities in a community that is deficient in green space.
The recreational program for the Brightside Park includes an artificial-turf soccer/football field with stadium seating and lighting, a field-house building with public washrooms, a parking lot and entry road.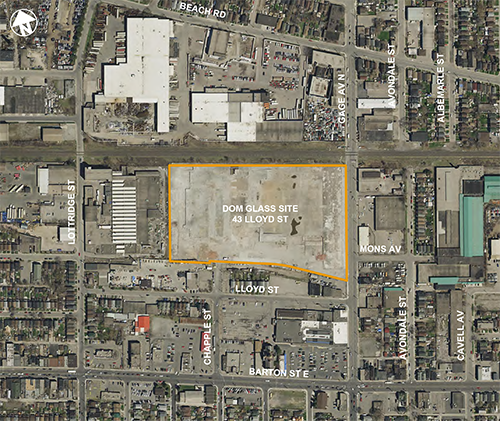 The park program has been informed by consultation with the public and stakeholders. Park amenities will include an event plaza space with public art, playgrounds, a spray pad, a sun shelter, a multi-use court, a skateboarding 'dot', fitness stations, a grassy open space area, a street art wall and a pedestrian entrance gateway feature with display gardens.
Date modified
September 13, 2022