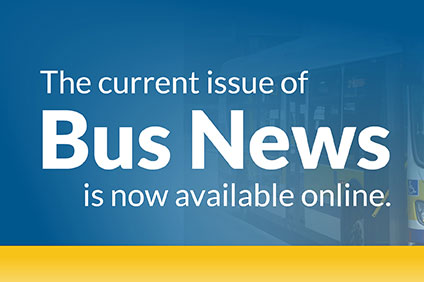 Bus News
HSR's seasonal newsletter on service improvements, holiday service, event information and more!

Summer Youth Fares Promotion
Youth can ride HSR for 1/2 price this summer!
Youth between the ages of 13 and 19 using PRESTO will ride for 50% off from July 1 to August 31, 2023.
The 50% discount will automatically apply to single rides & monthly passes when using a PRESTO card set for a youth concession.
School or government-issued ID will be required.
---
Bus Shelter Vandalism
There are more than 400 bus shelters throughout the HSR transit system. Our modern shelters offer protection from the elements and provide our customers with a safe and comfortable waiting area.
Help keep bus stops, shelters and bus interiors looking clean and graffiti-free and bring rising taxpayer costs for shelter vandalism under control.
Continued vandalism to a bus shelter may result in the removal of that shelter.

Our inspectors and superintendents travel throughout Hamilton to:
support operational needs
ensure customers continue to receive a safe & secure transit experience
Date modified
July 28, 2023