Adults 55+ Services
Senior and Older Adult Resources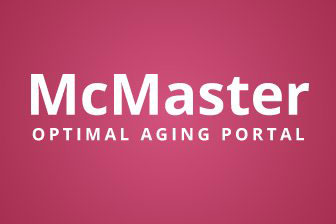 Your source for healthy aging information that you can trust
Consult our evidence-based Blog Posts, Web Resource Ratings and Evidence Summaries for trustworthy information about health and social aspects of aging.

Community Resources in Hamilton for Older Adults
The Red Book is a comprehensive directory of all community and government services available in Hamilton.
Seniors' Centre Without Walls
Free recreation programs from the comfort of your home. Join us over the phone for free fitness classes, art programs, brain games, and special guest workshops!
Social Participation Resource Guide(PDF, 11.58 MB)
Provides older adults (55+) information on how to access various programs and services within the City of Hamilton.
Drop-In Programs
A fun and positive way to practice new skills, get your daily physical activity and spend time with family and friends.
Registered Programs
Older Adult programs provide an opportunity to explore new interests in a welcoming and inclusive environment.
Seniors Centres and Clubs
Quality programming and social opportunities with a wide variety of fitness, recreational and cultural options for older adults.
Fitness at the Park
Free fitness programs are offered throughout the summer at City of Hamilton parks. Programs are led by Recreation fitness staff and are open to all abilities and ages.
Golf Hamilton
The City of Hamilton's two golf courses, Chedoke  and King's Forest, offer affordable membership rates for golfers of all ages.
City of Hamilton ParkFinder
Interactive map allows you to search for parks by location, or filter parks by a particular amenity. This information is up-to-date and allows residents to find parks with amenities that are important to them.
Volunteer for the City of Hamilton
Positions available at Macassa Lodge, contribute to your community by sharing your time and expertise with the Recreation Division, become a Community Food Advisor and share information on healthy eating, food preparation and food safety.
Volunteering with Animal Services
Learn more about opportunities to help with the enrichment of animals in our shelter.
Trillium Awards Judges
Love to garden and want to contribute to the community? Become a Trillium Awards Judge.
Other community volunteer opportunities
Connect with organizations in the community that are looking for volunteers for a variety skill and staff levels.
Events for Older Adults at HPL
Programs for seniors (ages 55+) that promote lifelong learning, diversity and inclusion, personal expression, and community through the creative arts including painting, sketching, journaling and floral arranging.
Educational Workshops
Offered by Hamilton Council on Again (HCOA), educational workshops to support positive aging and well-being.
Home & Community Care Support Services - Hamilton, Niagara, Haldimand, Brant
We deliver local health care services such as home and community care, access to community services and long-term care home placement.
Applying for Long Term Care
The City of Hamilton owns and operates two long-term care homes: Macassa Lodge and Wentworth Lodge
Social Housing
Access to Housing helps with the application process and maintains the central waiting list for subsidized housing for social housing providers in Hamilton.
Publications
Housing Options Guide for Older Adults in Hamilton(PDF, 2.31 MB)
Important information about housing for seniors in Hamilton, Ontario. It is meant to help with the decision making process. Prepared by the City of Hamilton's Seniors Advisory Committee. 
Guide to Finding Housing in Hamilton for People with Disabilities(PDF, 576.65 KB)
Finding housing can be difficult for people with disabilities. This guide includes resources, information and tools which will make it easier for you. Prepared by the City of Hamilton's Advisory Committee for Persons with Disabilities.
Adaptations in Rental Buildings - Information for Residents (PDF,  770 KB)
A publication for residents in units who need changes to their unit in order to be able to continue to live safely. Prepared by Hamilton Council on Aging.
Adaptations in Rental Buildings - Information for Property Managers (PDF, 595 KB)
A publication for property managers to take special steps to make a unit or building more accessible for residents. Prepared by Hamilton Council on Aging.
Accessible Transportation Services (ATS)
Available to people with physical or functional limitations or health conditions that are unable to use the regular HSR bus.
DARTS Transit
A shared-ride service that provides door-to-door transportation between accessible building entrances.
HSR schedules, routes & maps
HSR offers a suite of products that provide real-time, 24.7 access to service information.
HSR Senior & Golden Age fares
Everything you need to know about cash fares, using PRESTO and photo ID required to use public transit.
Hamilton GO Transit
GO Transit is a network of train and bus lines that keep people moving around the Greater Toronto and Hamilton Area.
Pedestrian crossovers in Hamilton
A new way for pedestrians to easily and safely cross the road and how they differ from traditional crosswalks.
Accessible Pedestrian Signals
Learn about crossing the intersection using the audible tones, frequently asked questions and how to request an installation.
Hamilton Architecture Crawl
Treat yourself to a self-guided walking tour of these iconic Hamilton landmarks.
Hamilton Cemetery Tours
Each tour has a specific focus. Robin McKee shares stories from his vast knowledge of the Hamilton Cemetery and the people who are buried there.
Self-Guided Walking Maps:
Explore Hamilton's trails
There are many wonderful trails in the City of Hamilton for both the serious hiker as well as for those who wish to enjoy a leisurely afternoon outside. 
Recreation Assistance Program
The Recreation Assistance Program provides City of Hamilton residents living with a low income the opportunity to participate in organized sports and recreation programs.
Property Tax Assistance Programs
There are various tax assistance programs available for residential taxpayers based on age or income.
Utilities Arrears Program
Funds to help low income households, Ontario Works and Ontario Disability Support Program pay for utility arrears, disconnection and security deposits.
Ontario Renovates Program for Homeowners
Offers financial assistance to low-income households who own and occupy substandard housing to enable them to repair their dwellings to a minimum level of health and safety. 
Canada Pension Plan and Old Age Security Program
Information on the Canada Pension Plan, Old Age Security pension and related benefits, the Canadian retirement income calculator and retirement planning.
Caregiving Benefits and Leave
Employment Insurance (EI) caregiving benefits provide financial assistance while you're away from work to care for or support a critically ill or injured person or someone needing end-of-life care.
CRA Free Income Tax Clinics
Do you need help with your tax return? If you have a modest income and a simple tax situation, volunteers at a free tax clinic may be able to complete your tax return for you.
Video: It's Important to do your Taxes
Listen to what a senior citizen in Hamilton discovered when filing his taxes. Don't miss out and take advantage of the benefits you may receive!
Date modified
August 17, 2023