Master Plans & Studies
Biosolids Master Plan
The City of Hamilton's Biosolids Master Plan provides direction for the management of biosolids that are generated from the City's wastewater treatment plants for the next 20 years and beyond.
About the Biosolids Master Plan
Biosolids are defined as a nutrient and organic byproduct of the wastewater treatment process. Currently, most of the biosolids are used as a soil amendment. In recent years, however, some biosolids have had to be landfilled due to limitations in soil availability.
The purpose of the Biosolids Master Plan is to:
Address current concerns, and to plan for the long-term sustainable management of biosolids at wastewater treatment plants.
Recommend thermal reduction for biosolids management and continue the use of digestion for energy production through co-generation.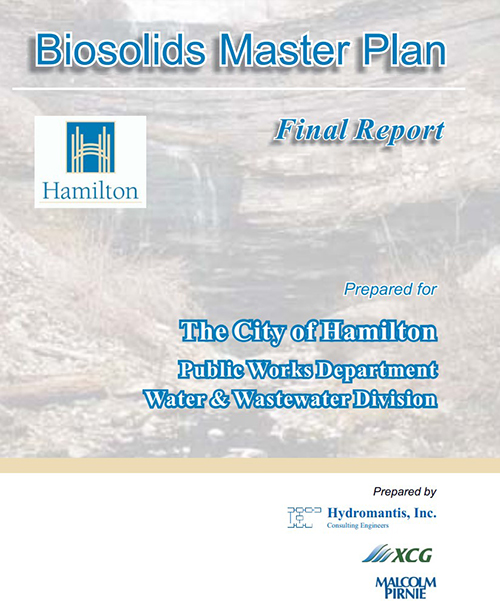 Date modified
August 16, 2022