Master Plans & Studies
Pipeline Trail Master Plan
The Pipeline Trail Master Plan describes the re-creation and enhancement of a corridor that is 6 kilometres in length and 20 meters in width. The intent of this Master Plan is to provide guidance toward realizing an urban trail that reflects the spirit, history, and nature of the community where it resides. 
About the Pipeline Trail Master Plan
The Pipeline Trail has been identified as an integral support to the health and well-being of the residents of East Hamilton and leader in environmental stewardship. The Trail will encourage various recreational activities, like walking and cycling and offer safe, visible connections to other urban trails, parks and commercial corridors. The Trail should run the length of the pipeline, from Main Street East to Woodward Avenue, with marked connections to parks and urban trails at the escarpment and waterfront.
Download the Pipeline Trail Master Plan(PDF, 4.91 MB)
Pipeline Trail Master Plan - Appendices(PDF, 7.57 MB)
Pipeline Trail Master Plan - Drawings L1 to L5(PDF, 24.73 MB)
Pipeline Trail Master Plan - Drawings L6 to L11(PDF, 53.67 MB)
Pipeline Trail Master Plan - Drawings L12 to L16(PDF, 32.65 MB)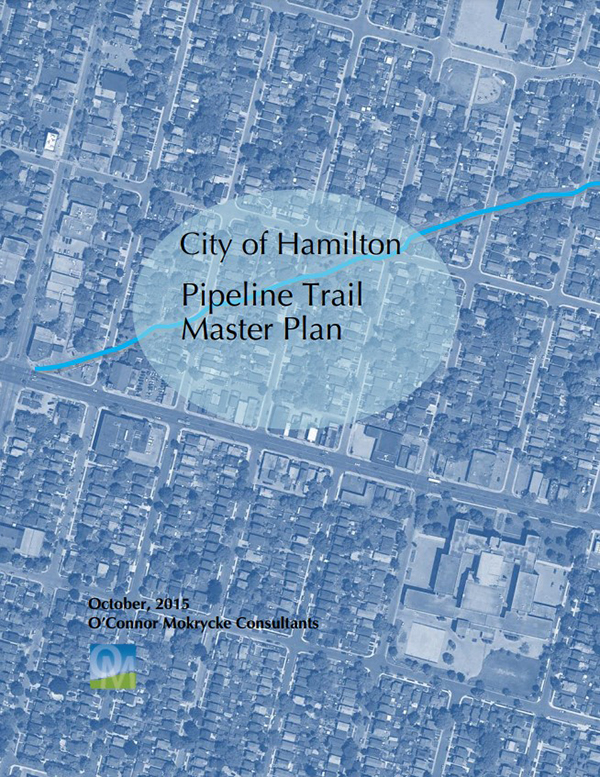 Date modified
August 16, 2022