Streets & Sidewalks
Sidewalk Snow Clearing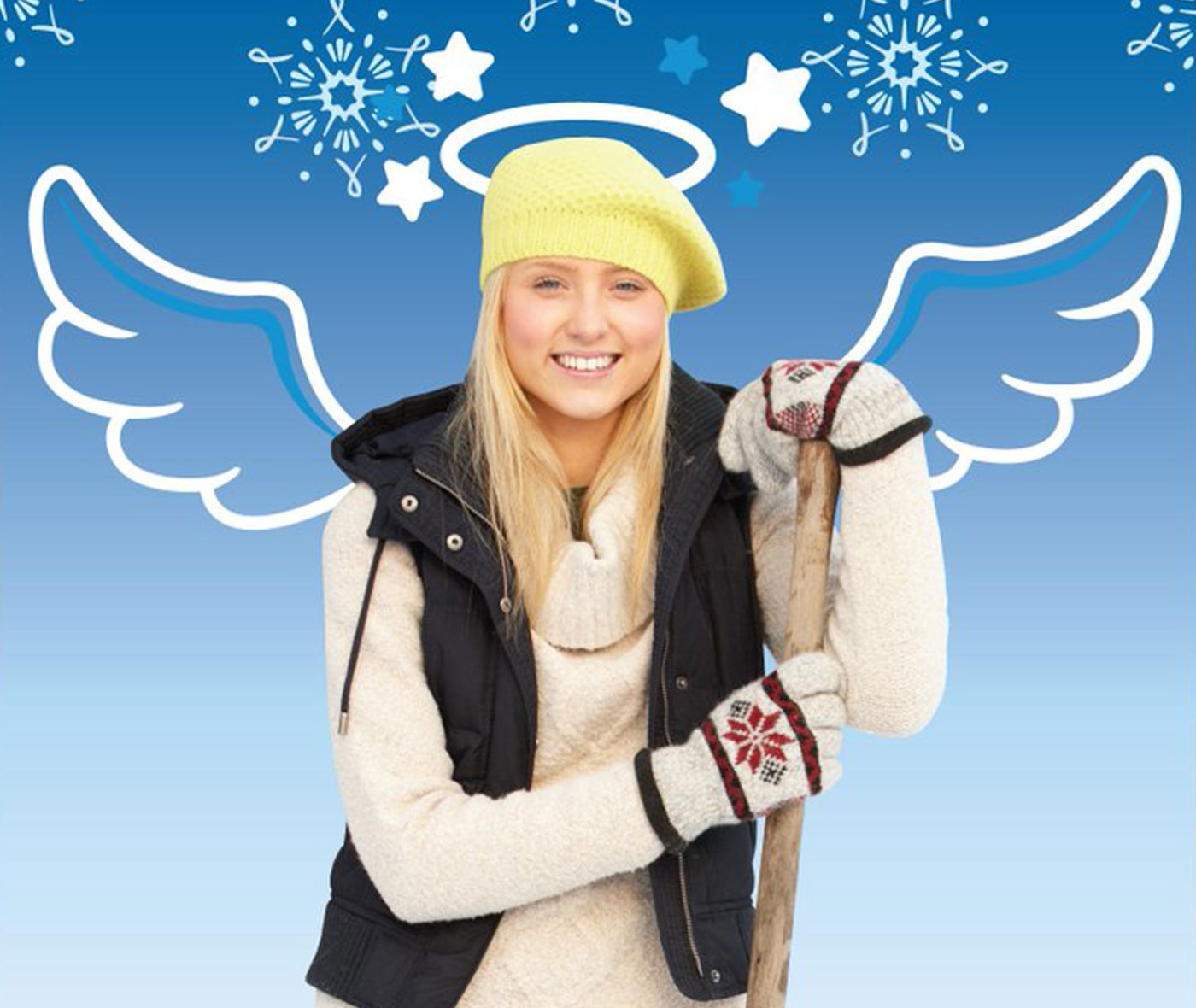 Snow Angels Program
A volunteer-driven snow removal service for low-income seniors and/or people with disabilities who live in Hamilton to ensure the safety of the residents and their caregivers.

How to File
By-law Complaint for Snow
If a property owner or occupant doesn't clear their snow or ice of sidewalk within 24 hours after the end of the snow event, you can call us to file a complaint.
Your Responsibilities for Clearing Snow/Ice
The City of Hamilton's Snow and Ice By-law No. 03-296 requires property owners and/or occupants to clear snow and ice within 24 hours after the end of a snow event from:
sidewalks adjacent to their property
roofs that overhang the City sidewalk
Snow clearing will be activated when accumulation is 5 cm or greater and cleared to a snow packed end condition with de-icing material as needed.
Help a neighbour, friend or family and assist those who are not able to clear the snow. 
Where You Shouldn't Place Snow/Ice
For safety reasons, when clearing snow and ice, property owners and occupants must ensure that the snow and ice is not placed:
Immediately beside or blocking access to a fire hydrant
In such a manner that it would block drainage to any drain, sewer catch basin or culvert
On a road or boulevard as it could interfere with traffic, cause an accident and can result in a ticket (By-law #86-77)
As snow and ice builds up on the street, clearing the area around catch basins (sewer grates), curbside gutters and drainage ditches will help to prevent flooding and property damage.
Consequences for Violations
Failure to remove and clear snow and ice may result in one or all:
A  Notice to Comply issued (A "Notice to Comply" is a document provided to the property owner/occupant that gives direction on what actions need to be taken)
Charges up to $5,000 under the Provincial Offences Act, in addition to other court proceedings necessary to obtain compliance
Fee for inspection costs  added to your property taxes
The City removing the snow and the costs being added to the  property taxes
Property owners of vacant properties are responsible to ensure sidewalks are cleared of snow and ice.
When clearing your driveway, consider the direction of travel of the snow plow. Move snow to the side of your property that the plow finishes on so less snow will be spread back across the driveway.
Do not blow or place snow onto the roadway. Blow or place snow onto the boulevard or your own front/ side yard.
Keep children off snow banks to prevent them from slipping into the path of vehicles and equipment. Do not let children tunnel into snow banks. The snow can collapse or be pushed back by snow plows.
On your waste collection day, make sure your garbage container, blue boxes and green cart are visible. Do not place items on top of snow banks or behind snow banks where the waste collectors cannot see them.
If it is windy on your garbage day, secure your recyclables so that items do not blow away. Place heavier items on top of lighter items. (For example, place magazines or catalogues on top of loose paper). This prevents litter on your neighbourhood streets and properties when the snow melts.
Keep your vehicles off the road during and immediately following a snowfall. This ensures thorough ploughing of roadways and prevents your vehicle from being plowed in.
City Responsibilities for Sidewalks
The City currently clears 397 km of sidewalks across Hamilton including: sidewalks adjacent to municipally owned property, private lots which do not face the road (reverse frontage lots), Ancaster, and sidewalks adjacent to school property, owned by the Public School Boards, in conjunction with City of Hamilton By-law No. 03-296 on a charge-back basis.
The implementation of service enhancements will add 469 km of sidewalk, bringing the total amount where sidewalk snow clearing activities will be conducted to 866 km.
WINTER 2022/2023 SERVICE CHANGES
As of November 2022, the City has implemented a level of service enhancement for sidewalk snow clearing along Priority 1 roadways as well as Priority 2A roadways where transit operates and all transit stops. This level of service enhancement will further aid residents in accessing transit options City-wide during the winter months.
Date modified
March 03, 2023