Thank-you for participating in Fitness at the Park programs over the summer. We look forward to welcoming you back in 2024. 
Free fitness programs are offered throughout the summer (July 4 to August 25, 2023) at City of Hamilton parks.
Programs are led by Recreation fitness staff and are open to all abilities and ages.
Programs Offered:
Yoga
Tai Chi
Family Yoga
Family Cardio Dance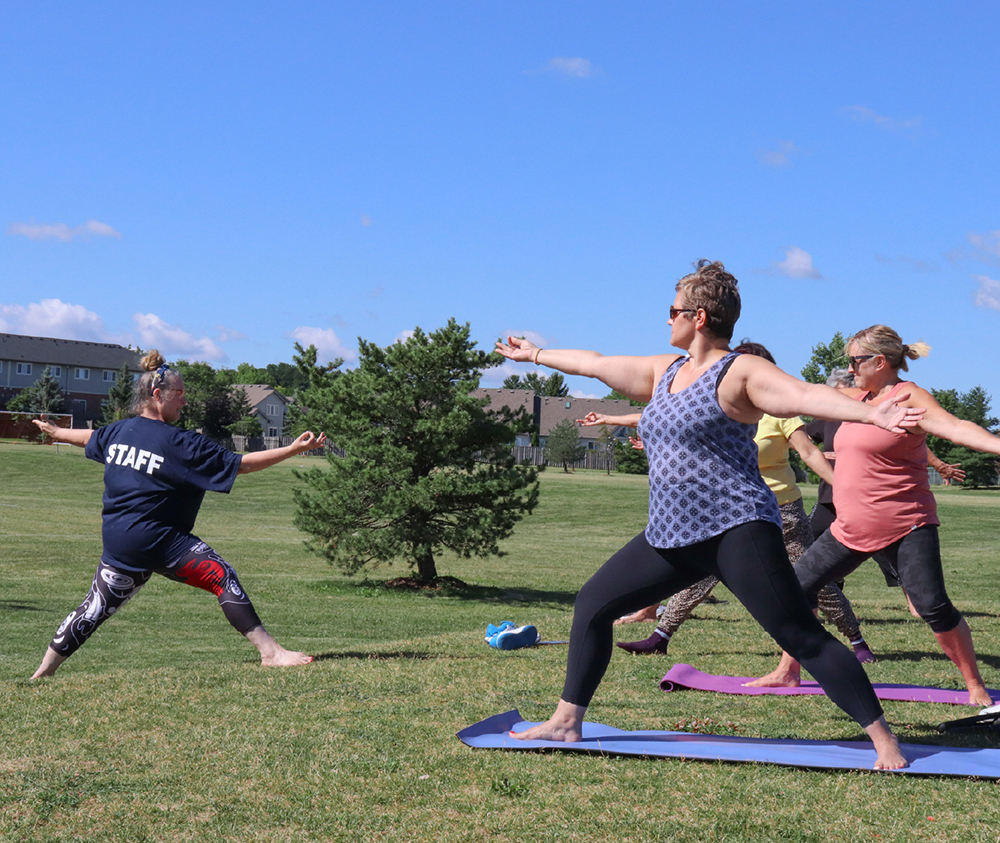 Weekly Program Schedule
Wednesday
Family Yoga
9:30 to 10:30 am
Bernie Morelli
Thursday
Tai Chi
9 to 10 am
Battlefield Park
Family Cardio Dance
10:30 to 11:30 am
Bernie Morelli
Yoga
1 to 2 pm
Meadowlands Park
Friday
Tai Chi
1 to 2 pm
Sackville Hill Park
Cost/Registration
Programs are supported by the Affordable Access to Recreation strategy and provided free of charge. No pre-registration is required.
What to bring:
Water
Comfortable clothing
Running Shoes
Yoga mat (to yoga)
Inclement/Hot Weather
If the weather is not appropriate for outdoor activities (e.g., rain, thunder, lightning, heat, or smog warnings), Free Fitness activities will be modified to ensure participant safety. Free Fitness programs may be cancelled in the event of extreme weather or if it is unsafe for participants.
Date modified
August 28, 2023