Master Plans & Studies
Ancaster Transportation Master Plan

The community of Ancaster has experienced rapid growth since the mid-nineteen nineties. As a result, traffic volumes have increased in the Ancaster urban area, resulting in congestion and traffic infiltration in area neighbourhoods.
Hamilton's Ancaster Transportation Master Plan was initiated to further develop and build upon the recommendations made in the city-wide plan and establish the requirements to address short, medium and long term transportation improvements for the Ancaster area.
The purpose of the Ancaster Transportation Master Plan is to:
review the recommendations made in the city-wide plan
develop a transportation network and strategy that address existing and future needs of Ancaster's residents, businesses and visitors to 2031 and result in a more liveable community.
Download the Ancaster Transportation Master Plan(PDF, 11.32 MB)
Ancaster Transportation Master Plan - Appendices(PDF, 7.73 MB)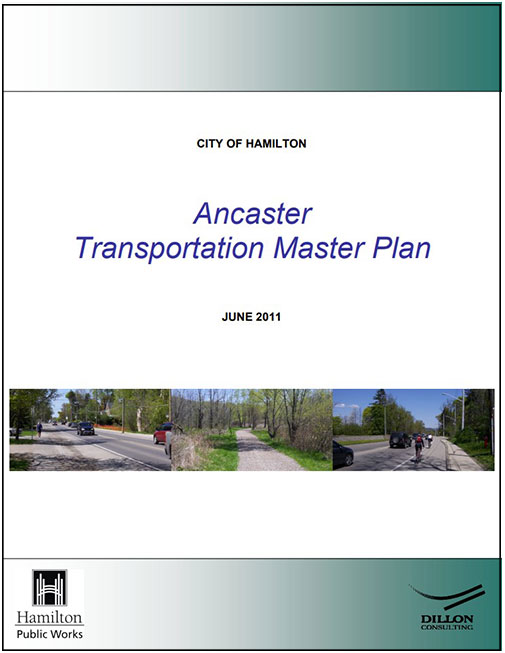 Date modified
August 16, 2022