Sexual health
Sexual Health Clinics
Street Health Clinic
STI testing available
Street Health Clinic services are targeted to those that are street involved and are meant to remove barriers for accessing important health care services. No health card is needed, and any age can attend.
The City provides Sexual Health Clinics for access to birth control, testing and treatment for sexually transmitted infections and access to free condoms. 
---
Find a sexual health clinic near you
To find a sexual health clinic near you, enter an address or intersection into the search box.
Services at the Sexual Health Clinics
Doctors, nurse practitioners and public health nurses provide confidential sexual health services. Services include:
Low-cost birth control based on medical eligibility. Birth control available at the clinics includes the pill, patch (Evra) and ring (Nuva Ring). Starting January 1, 2018, OHIP to cover drug costs for those 24 years and under with a health card or health card number.  Ask the clinic about getting a prescription for the birth control pill to take to a pharmacy, no deductible or out of pocket fees.
Emergency Contraception. A copper IUD inserted within 5 days after unprotected sex is the most effective form of emergency contraception available. The clinics may provide a prescription for an emergency copper IUD and can assist with urgent referrals for IUD insertion. The emergency contraceptive pill, also called ECP or the Morning After Pill is available at the clinics and may be taken up to five days after unprotected sex. Starting January 2020 there will be a cost for ECP at the clinics.
Free urine pregnancy testing.
Free testing for sexually transmitted infections or STIs. Testing involves collecting urine, blood and/or swabs. Do not urinate for two hours before you come to the clinic if you want STI testing. Results can take up to two weeks.  The clinic will call you if there is a concern with your results. You may call our Sexual Health Information Line (905-528-5894 Monday to Friday 8:30 am to 4:30 pm) in two weeks for results.  If you would like a printed copy of your results, you can return to the clinic in two weeks and wait to be seen by a nurse.
Free treatment for chlamydia, gonorrhea, HPV (genital warts) and syphilis. If you have symptoms of an STI or you know your partner has an STI, you may be treated before test results are confirmed. Treatment for HPV (genital warts) is not available at the Waterdown Clinic. Low cost treatment for genital herpes is no longer available at the clinics for purchase.
Anonymous and nominal HIV testing. You can choose to use your name (nominal) for an HIV test or you can get a code number and have anonymous testing. You can either have an HIV blood test or Rapid HIV testing, based on eligibility criteria. 
Rapid HIV testing, also known as Point of Care. We take a finger prick blood sample and the results are ready in a few minutes.  You must meet certain eligibility criteria to have this test.
Free condoms.
Free hepatitis A and B vaccines, based on eligibility criteria. Vaccines are not available at the Waterdown Clinic.
Free HPV vaccine, based on eligibility criteria. Vaccines are not available at the Waterdown Clinic.
Free needle syringe and harm reduction supplies such as alcohol swabs, sterile water, ascorbic acid, filters, cookers, sharps containers for safe disposal of used needles and safe injecting information. Supplies are not available to diabetic clients. 
Naloxone (Narcan) overdose prevention kits.
If you have these health concerns below, please see your family doctor, nurse practitioner or other health care provider (walk in clinic):
Pain, sores or bumps in your mouth or throat (including cold sores)
Pap test
Post Exposure Prophylaxis (PEP) treatment – go to the nearest hospital emergency room within 72 hours of an HIV exposure
Urinary tract infections
Blood work for herpes or pregnancy
Scabies, lice or crabs
Sexual dysfunction (arousal, erectile or libido problems)
Fertility concerns, miscarriage or menopause
Yeast or bacterial vaginosis
---
Contact Us
Sexual Health Information Line Hamilton
Phone 905-528-5894
Sexual Health Infoline Ontario & eChat
Call to speak with a live counsellor from anywhere in Ontario. It's anonymous and free. 
(after hours, weekends, various languages)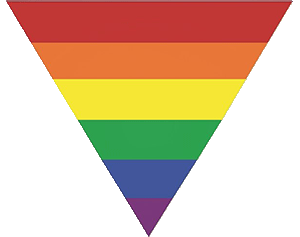 Date modified
January 25, 2023