Tenants
Maintenance and Repairs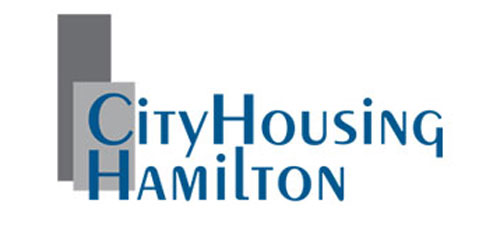 To report a maintenance issue and request a repair, contact your Tenancy Administration Representative at 905-546-2424 Ext 6200 or complete the Maintenance Request Form below.
Requests are monitored Monday to Friday between 8:30 am to 4:30 pm, excluding holidays. CHH will review your request by the end of the next business day. If your request requires immediate attention, please call 905-523-8496.
Please read the FAQs before submitting a Maintenance Request.
Maintenance and Repairs
Frequently Asked Questions
Maintenance Requests are completed as quickly as possible and are prioritized by the time of the call, availability of staff/resources, and the nature and severity of the issue. Non-emergency repairs are scheduled during regular business hours.
Emergency Maintenance Requests (i.e. fire, flood, faulty smoke detector, no heat in winter, faulty toilet)
Between 4 to 24 hours
Urgent Maintenance Requests (i.e. fridge not working, no power or water in an area of the home, lock change due to lost key)
Within 48 hours
Regular Maintenance Requests (i.e. damaged window screen, closet door broken, leak in foundation in basement, general maintenance)
Within 10-30 business days
Yes, tenants should remain at home for the service call. If you cannot be home, you must contact your Maintenance Residency Administration Representative to give them permission to enter your home. CHH may also issue 24 hours written notice to enter a unit to complete repairs.
If you are not available at the scheduled time to let the Contractor into your home, please call the Contractor (if they have supplied you with contact information) or CityHousing Hamilton to reschedule the appointment. 24 hours notice is needed to reschedule appointments.
If you have a pet, let your Maintenance Residency Administration Representative know in advance. Your pet may have to be caged or removed from the home during your service call.
Anything concerning life safety equipment, including smoke detectors, other alarm equipment, electrical issues, elevator stoppage, loss of heat or power and water break or flood. The response time is between 4 to 24 hours depending on the issue.
If you have an after-hours maintenance emergency, contact the emergency answering service at 905-523-8496 Ext. 8. Do NOT call the Building Attendant. If there is a gas leak, fire or issue requiring Police, Fire or Ambulance, phone 9-1-1.
There is no charge for our CHH Pest Control Team to do inspections and basic treatments in your unit.
Yes, you may paint your home in light neutral colours. If a darker colour is used, you will be expected to prime the affected walls before your move-out.
You can control the heat at our townhouse, semi-detached and detached units, along with some of our apartment buildings. 
A heat control system "K3D" is installed at the following high-rise apartment buildings:
395 Mohawk Rd. East
200 Jackson St. West
181 Jackson St. West
95 Hess St. South
120 Strathcona Ave. North
360 King St. East
430 Cumberland Ave.
226 Rebecca St.
191 Main St. West
555 Queenston Rd.
155 Park St. South
30 Sanford Ave. South
801 Upper Gage Ave.
5 Maple Ave.
20 Congress Cres.
The K3D system does not allow you to control your own heat. This system sets the heat at 23 C for Senior Buildings and 22 C for Family Buildings.
Locks on a unit are only changed by the Property Manager when a tenant moves out or if a tenant passes away. Tenants are not permitted to add their own locks for safety reasons and will be removed. In the case of eviction or abandonment, the locks are changed following legal processes.
NOTICE: If needed repairs or pest control treatments cannot be completed due to ongoing interference by a tenant, guest or pet, this could result in chargebacks or legal papers being served to the tenant. At all times, CityHousing Hamilton will work with tenants to ensure that repairs and/or treatments are completed; however, failure to comply may result in the termination of tenancy.
Maintenance Request Form
Date modified
September 21, 2022