Cycling Event Calendar
Bike Month
Thanks for taking part in Bike Month 2023! Keep cycling and we will see you again in June 2024.
Bike Month 2023 officially kicked-off with the 15th annual Bike Day celebration. Four hundred people came to City Hall to celebrate cycling with coffee and snacks in their brand new 2023 Bike Month t-shirt. A huge thank you to our event partners, Cycle Hamilton, who organized coffee and treats and led Bike Rides from across the City. Thanks also to all of our partners who attended to support Bike Day, including Hamilton Bike Share, Metrolinx, Hamilton Street Railway and Bird Canada. Special thanks to New Hope Community Bikes who was there offering free Bike tune-ups. Bike Day gives Hamiltonians the opportunity to come together and celebrate cycling in the City. Finally, thanks to Mohawk College for hosting a Bike Day event at Fennel Campus.
As part of Bike Month, the City of Hamilton also hosted an Open Street event on King Street East from John Street to Gage Avenue. With the street closed to vehicle traffic, over 15,000 were able to come out and walk, cycle or roll up and down the street.
Thanks to all the volunteers, staff, businesses, organizations, participants who came out to turn a street into additional public space to be enjoyed by Hamiltonians. A huge thanks to our partner Environment Hamilton who helped make this event such a success. Thanks to the International Business Area and Downtown Business Improvement Area for their assistance. What a fantastic day it was, thanks to all of you!
Finally, a huge thanks to all of you, whether you were counting cyclists for the Pedal Poll, hosting Glow Rides, Bike Workshops or a Ride for National Indigenous Peoples Day.
Still looking for cycling events in Hamilton? Check out our calendar below for upcoming rides across the City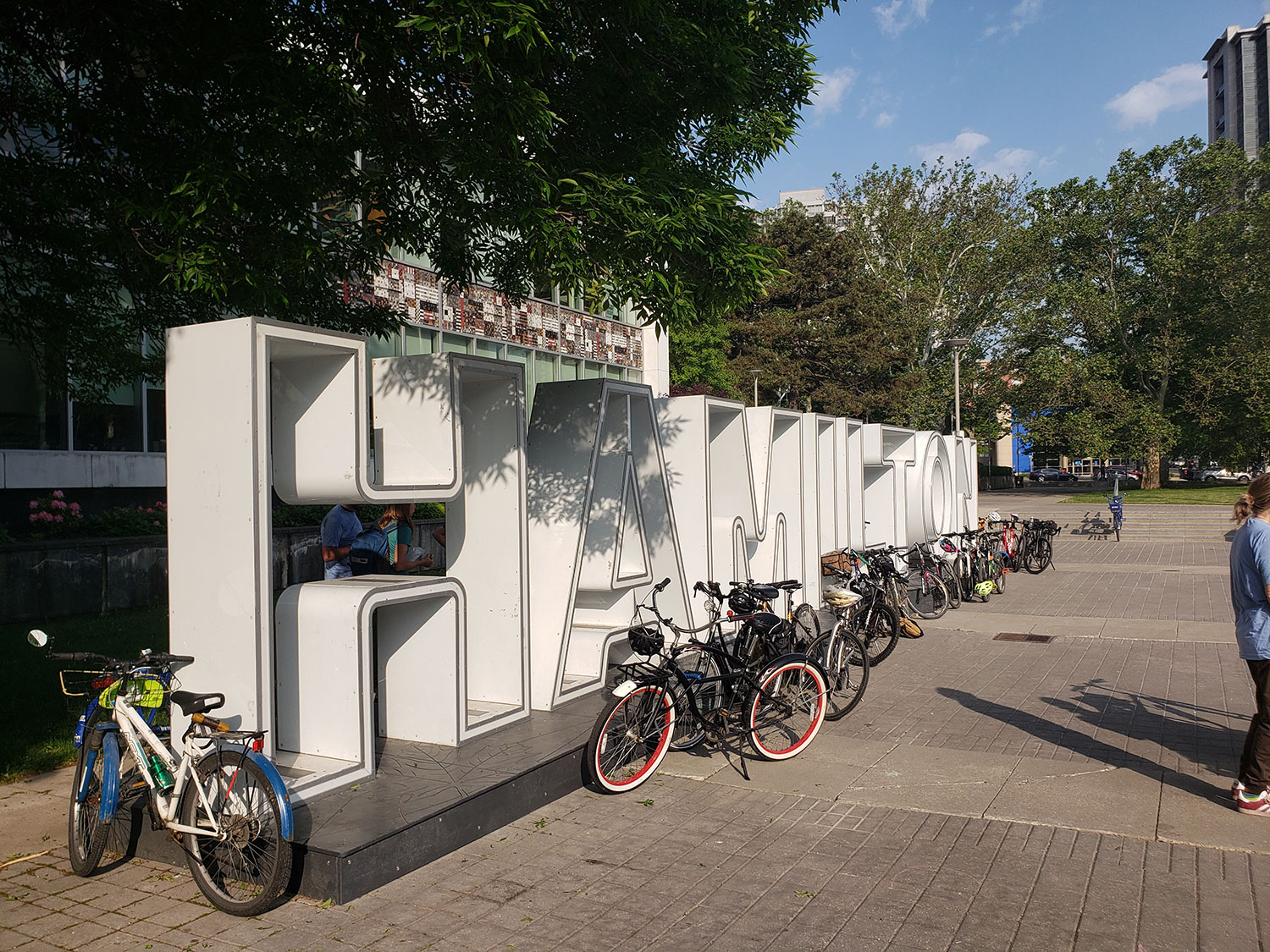 Bikes parked in front of the Hamilton sign at City Hall on Bike Day 2023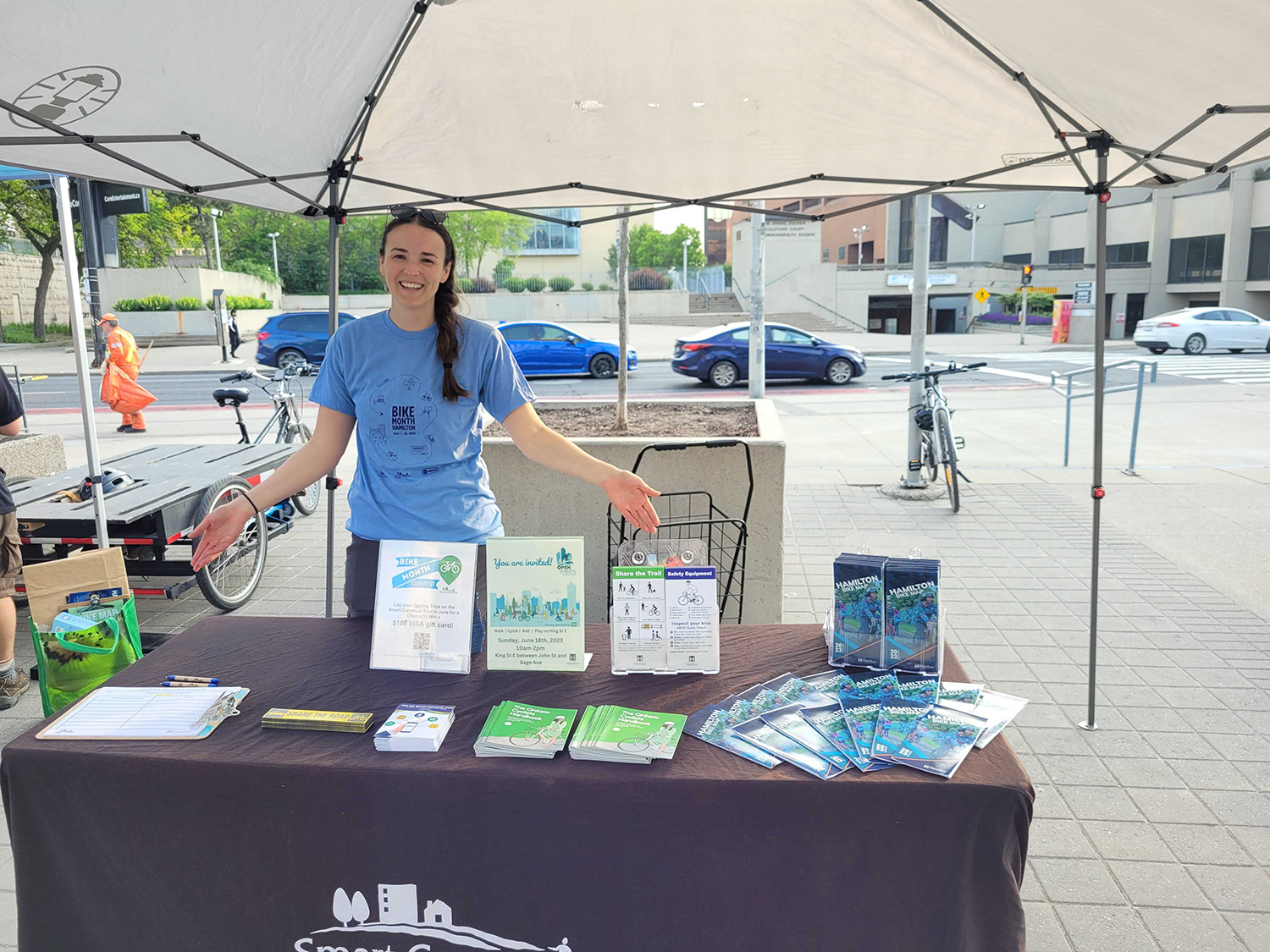 Person standing behind a table with information pamphlets at Bike Day 2023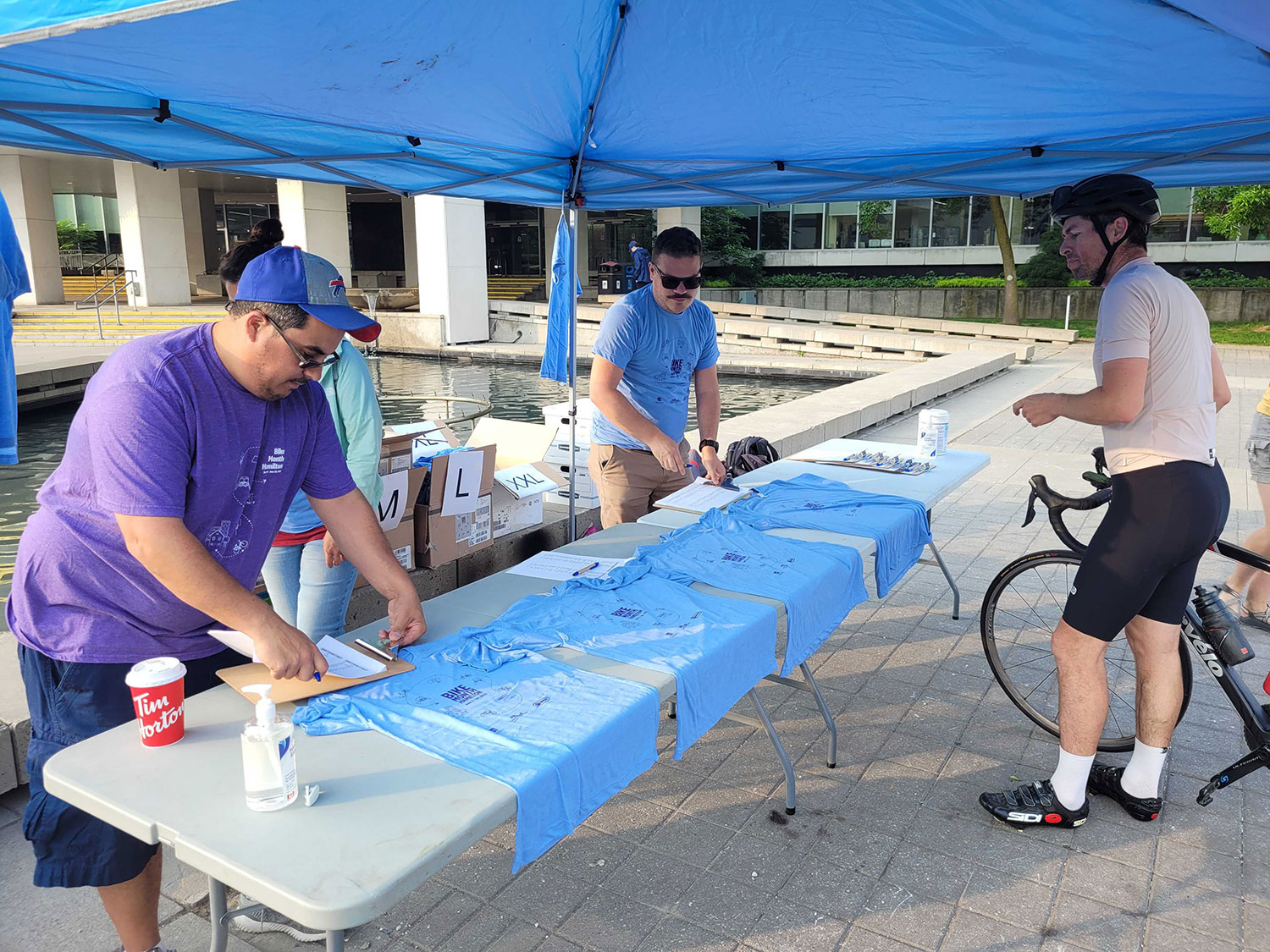 Two people behind a table speaking to a person with a bike. The table has blue t shirts displayed on top of it.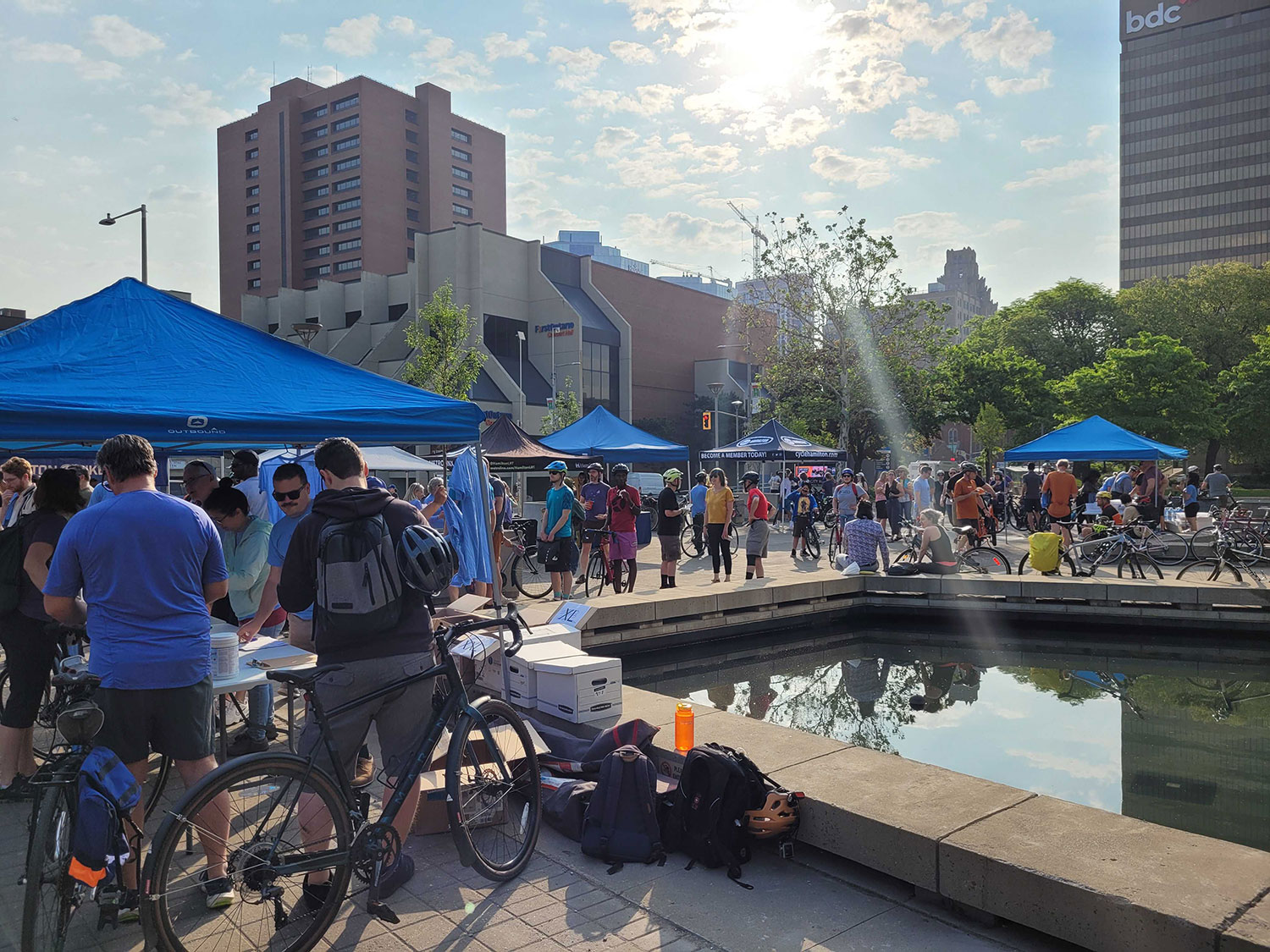 Cyclists visiting City Hall on Bike Day 2023
Date modified
August 28, 2023