Park Projects
Gore Park

Gore Park is located at 1 Hughson Street South, in Ward 2. Redevelopment of Gore Park is part of the Gore Pedestrianization Initiative.
Based on recommendations from the Downtown Transportation Master Plan Review in 2008, Council approved the three recommendations:
Relocate buses to the new bus terminal on MacNab Street.
Undertake a design study to see how the south leg of King would look as a pedestrianized space.
Begin the pedestrianization project as a pilot.
The design process involved comprehensive public consultation.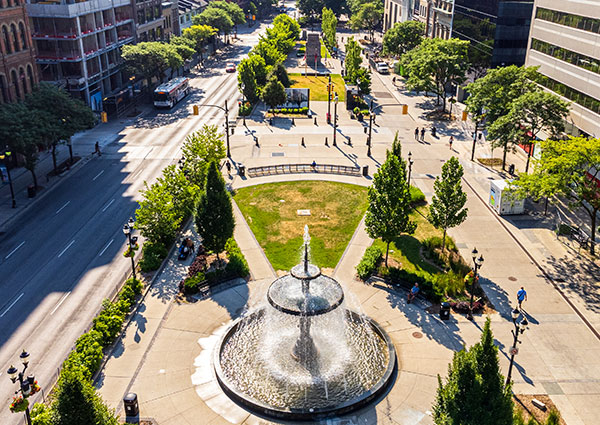 Date modified
September 13, 2022