Parks & Trails
ParkFinder
Recycling in Parks
The City has launched a summer recycling pilot project at select parks. Keep an eye out for new recycling bins at these locations:
Sam Manson Park
Dundas Driving Park
Rosedale Park
William Connell Park
Remember: Separate, don't contaminate! Thank you for helping to keep containers out of the landfill.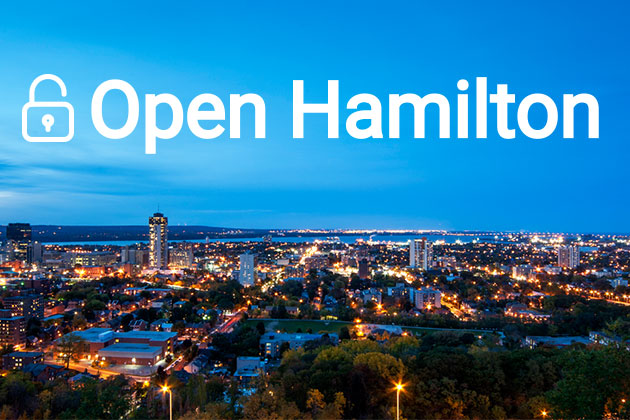 Explore Open Data
Download, filter or view table of City Parks in Hamilton in open format.
Come discover Hamilton parks!
The City of Hamilton boasts over 3480 acres of Municipally-owned parkland at 394 locations, 50 shared School Board parks, over 49 kilometres of City-owned trails, and in excess of 2850 acres of open space property at 116 locations, offering many opportunities for people of all ages to get outdoors and explore nature.
Our many recreational trails encourage hikers, cyclists, rollerbladers, and nature lovers to enjoy the natural landscapes of the escarpment and valleys. Bayfront Park, Pier 4 Park, the Hamilton Harbour Waterfront Trail and Hamilton Beach Recreational Trail offer panoramic views of the Hamilton Harbour and northwest shoreline.
Interactive Mapping
Hamilton's ParkFinder
Search for parks by location, or filter parks by a particular amenity. This information is up-to-date and allows residents to find parks with amenities that are important to them. View map in new window
Personal information, in the form of images recorded by security cameras in City Parks is collected for the purposes of discouraging and preventing dumping and graffiti, in support of Yard Maintenance By-law 10-118 and other illegal activities.
The recorded images will only be disclosed by personnel authorized by the City of Hamilton and used for law enforcement purposes or to respond to an access to information request, both in accordance with the Municipal Freedom of Information and Protection of Privacy Act.
The recorded images may be disclosed to other enforcement agencies for enforcement purposes upon request or upon production of a search warrant or a court order.
For questions, contact:
Corporate Security Office
City of Hamilton
71 Main St W, Hamilton
Email [email protected]
Date modified
August 16, 2023