Public Health
Food Safety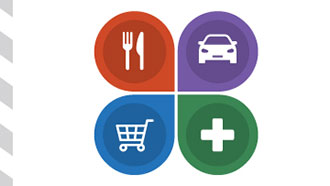 Recalls and safety alerts
Federal product recalls, safety advisories and alerts.
Canadian Food Inspection Agency
The Canadian Food Inspection Agency is dedicated to safeguarding food, animals and plants, which enhances the health and well-being of Canada's people, environment and economy.

Food Premise
Health Inspection Results
Results of past inspections & enforcement activities involving premises located in Hamilton.
Everyone plays a part to make sure food is safe and reduce the likelihood of food-borne illness. Public Health provides programs and services to prevent foodborne illness.
Date modified
August 16, 2023