Planning Policies & Guidelines
Airport Employment Growth District (AEGD) Wastewater System Capacity Allocation Policy

The City of Hamilton, as the Development Approval Authority, determines and allocates wastewater conveyance and treatment capacity for all approved development.
City Council has recently approved and invested substantial capital in wastewater infrastructure in and around the Airport Employment Growth District (AEGD) to support a growing, prosperous and healthy community.
In order to maintain the provision of wastewater conveyance and treatment capacity in the AEGD, policies and guidelines are necessary to provide a consistent, fair, equitable and financially sustainable process in which wastewater capacity can be managed and aligned with the City's growth strategy and priorities.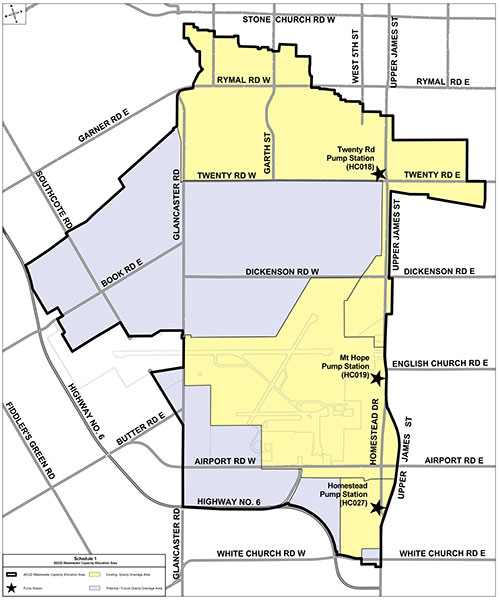 Date modified
November 23, 2022