Responsible Pet Ownership
File an Animal-Related By-law Complaint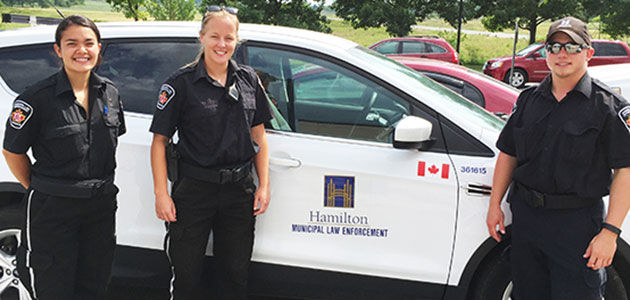 Coming to Your Door
Animal Services Licensing Officers are going door to door to educate dog owners on their responsibilities to purchase licences for their dogs.
These Officers will be in uniform and carrying City photo identification with them at all times.

How to
File a Dog Poop Complaint
It is the responsibility of the dog owner to pick up and get rid of their dog's poop from private or City-owned property, including parks and sidewalks.
They also must keep their own yard free of dog poop.
How to Make a Barking Dog Complaint
​Complaints can also be made by calling:
Animal Services at 905-574-3433 Monday to Friday from 8:30 am to 4:30 pm
Customer Contact Centre at 905-546-2489 after hours/weekends/holidays. 
Note: We do not accept anonymous complaints.
The first thing that we do when we receive a complaint about a barking dog is check our records and determine if there has been any previous barking complaints. We will inform the dog owner that a complaint has been made. We do not tell the dog owner who has made the complaint.
If the barking persists, you will be required to file a second complaint. At this point, an officer will be assigned to your complaint. The officer will send you a Barking Statement and once the officer receives the completed Barking Statement and any other evidence you wish to provide, they will review the entire package and investigate. If the officer finds there is sufficient evidence to proceed, an Administrative Penalty Notice may be issued and/or a Fee for Inspection.
| Fee Type | Fee |
| --- | --- |
| Penalty Notice Amount if paid within 15 days | $75 |
| Late Payment after 15 days | $132 |
| Fee For Inspections | $325 |
Barking Dog Complaint Form
Date modified
September 23, 2022