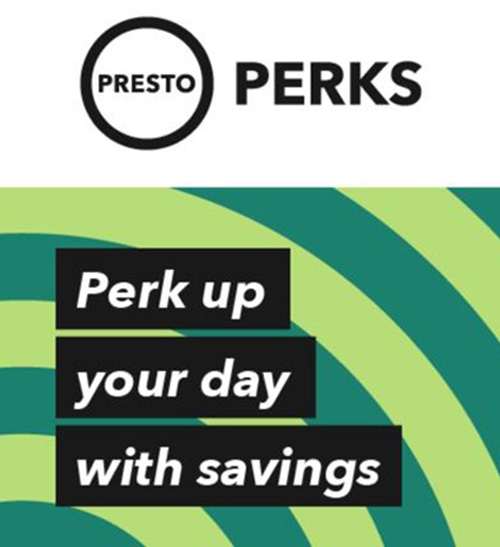 Save Using PRESTO
Use your PRESTO card to save with discounts on events, entertainment, attractions and brands in Hamilton, Niagara & the GTA.

Save with PRESTO
Youth can ride HSR for 1/2 price this summer!
Youth between the ages of 13 and 19 using PRESTO will ride for 50% off from July 1 to August 31, 2023.
The 50% discount will automatically apply to single rides & monthly passes when using a PRESTO card set for a youth concession.
School or government-issued ID will be required.
Date modified
July 25, 2023