Garbage & Bulk Items
Illegal Dumping
When someone puts waste materials on City or private property without the permission of the property owner it is considered illegal dumping.
Examples of illegal dumping include:
dumping bulk items such as couches, bags of household waste and construction materials along the roadside, escarpment or in alleyways or parks

placing household waste in waste collection containers that are in a park or on a street

placing items around a donation drop box that will not fit inside such as furniture or large toys

placing waste in private dumpsters
Fines for illegal dumping can vary however the maximum fine upon conviction is $10,000
Reporting illegal dumping
Be aware of activities in your neighbourhood. To report illegal dumping on public property contact [email protected], for private property contact [email protected] or call 905-546-CITY(2489).
Provide as much information as you can, including:
make/model or license plate number of vehicle

description of people

any other information you think would help in an investigation
Do not approach anyone you believe is responsible for the dumping. City staff are trained to deal with these situations and are responsible for the investigation.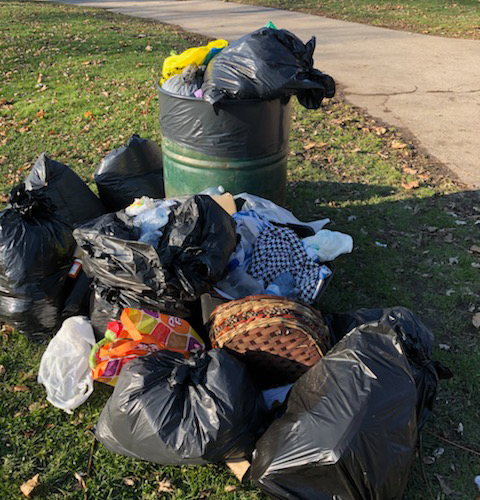 Date modified
October 06, 2022