One Stop for Business
Hamilton Business Centre
The Hamilton Business Centre (formerly Small Business Enterprise Centre) provides information, tools, and resources that entrepreneurs need to start and grow their businesses.
Located on the first floor of City Hall, the Centre is your one-stop source for business information, guidance and professional advice on starting and running a successful business.
Thinking of starting a business or developing your current business? Whether you're starting a business or developing an existing business, the Hamilton Business Centre (HBC) can help.
The Hamilton Business Centre offers these services to businesses and entrepreneurs:
One-on-one consultations
Free resources and business advice
Review and coaching on the business plan
Seminars & workshops
Self-Employment Programs
Digital adoptions programs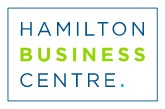 Learn More About
Hamilton Business Centre Services
Hamilton Business Centre
Contact Us
In Person
Hamilton Business Centre
City Hall
71 Main Street West, 1st Floor
Hamilton, Ontario L8R 4Y5
Monday to Friday, 8:30 am to 4:30 pm
Date modified
September 23, 2022