Strategies
Hamilton Food Strategy
Engage Hamilton
We want to hear from you!
No matter how you connect with food, we want to hear from you! We are seeking community input on our Hamilton's Food Strategy, about new food programs, and food education.
Have your say and join the conversation!
Take the Food Strategy Progress Survey
Tell us about your experience with access to quality food in your neighbourhood
The Hamilton's Food Strategy guides the food related work of City departments while supporting collaboration and innovation within the City and with community partners from all sectors of the food system. The Food Strategy takes a holistic approach that looks at all the parts of a food system to optimize the allocation of resources for food actions.
The Food Strategy provides a vision for our community, core principles that underpin the Strategy, 4 overarching goals, 14 recommendations and 46 actions based on a food system framework.
Download Hamilton Food Strategy(PDF, 9.28 MB)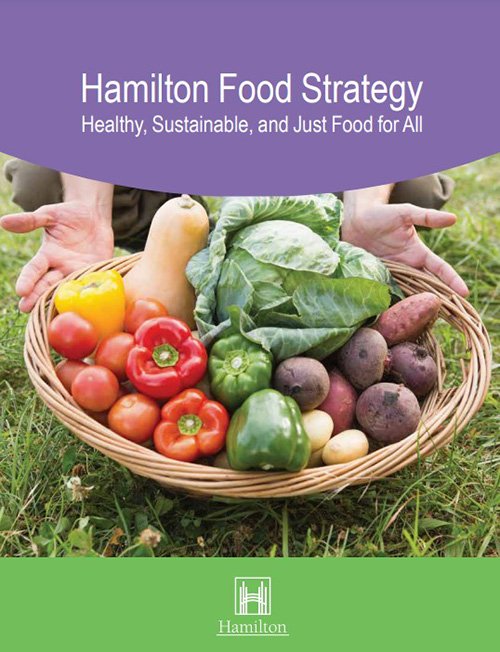 Subscribe for Project Updates
Canada's Anti-Spam Legislation requires us to get your consent to communicate with you electronically.
If you want to receive updates and/or participate in developing the Food Strategy, send an email to [email protected] with the subject line "Subscribe for Food Strategy updates"
The City of Hamilton values your privacy and will not collect, use or disclose your personal information without your expressed consent.
Date modified
August 16, 2022