Park Projects
Victoria Park

Victoria Park is a 5.7 hectare park in the Strathcona neighbourhood of central Hamilton in Ward 1.
The park is bounded by a mixture of residential housing types, a school, and the King Street commercial shopping street corridor to the south.
This park is a well-used park with some aging amenities that require replacement, which is being conducted in a phased approach.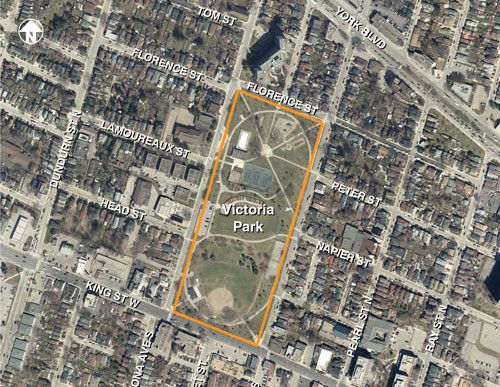 Date modified
March 15, 2023