Park Projects
Victoria Park

Victoria Park is a 5.7 hectare park in the Strathcona neighbourhood of central Hamilton in Ward 1.
The park is bounded by a mixture of residential housing types, a school, and the King Street commercial shopping street corridor to the south. It is a well-used park with some aging amenities that require replacement.
The existing spray pad in the park is nearing the end of its life cycle and needs replacing. Since this park currently lacks a sun shelter, a new structure will also be included as part of this rejuvenation work. The sun shelter addition forms part of the continued Victoria Park Master Plan implementation.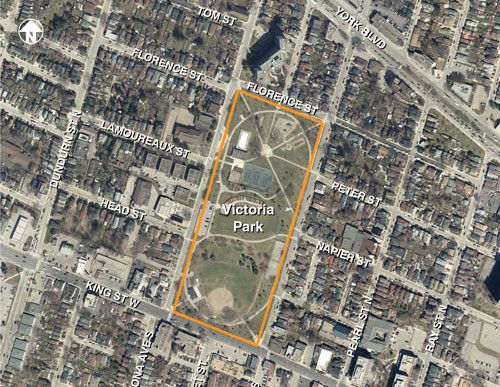 Date modified
November 21, 2022