Park Projects
East Mountain Trail Loop

Jointly Funded
This project is jointly funded with Infrastructure Canada through the Investing in Canada Plan.
This joint initiative between the Hamilton Conservation Authority and the City of Hamilton will create a 10 km trail loop across Wards 4, 5, 6 and 9.
Design of the trail is ongoing. The Loop Trail starts in the Red Hill Valley at the Niagara Escarpment and forms a large connected loop from there to Mount Albion Conservation Area, to the Eramosa Karst lands, to Felker's Falls Conservation Area and then back along the Niagara Escarpment to the Red Hill Valley.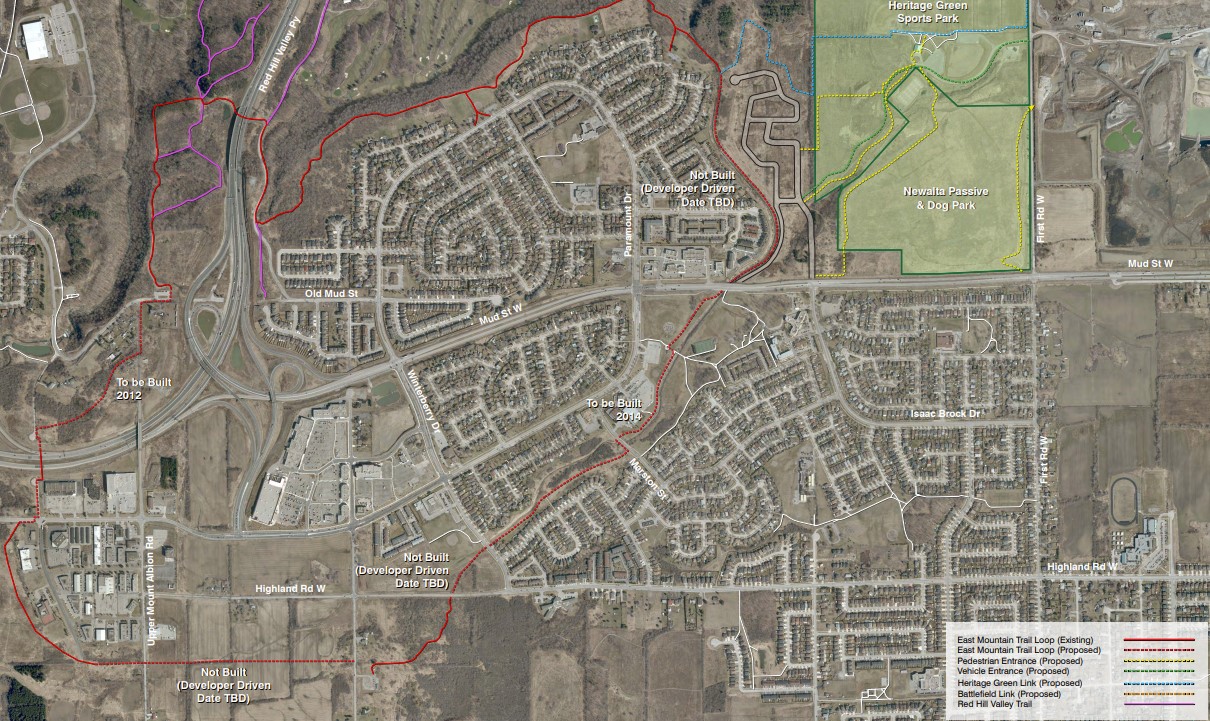 Date modified
September 13, 2022