Environmental Plans & Strategies
Urban Forest Strategy

Engage Hamilton
Draft Urban Forest Strategy
For the past two years, the City has been working with stakeholders, residents, and other City staff to prepare an Urban Forest Strategy for Hamilton.
Two draft reports are available for review: Urban Forest Strategy  and Technical Report
What is the urban forest? Hamilton's urban forest includes all of the publicly and privately-owned trees and supporting vegetation in the urban area. The urban forest includes more than Hamilton's natural areas. Individual trees and groups of trees along streets, in backyards, parks, and commercial areas in Hamilton's urban boundary are also part of the urban forest.
About the Hamilton Urban Forest Strategy
A plan to ensure the long-term health of Hamilton's urban forest.
The Urban Forest Strategy (UFS) guide the protection, care and planting of the City's trees and forests on public and privately-owned land in the urban area. A bold strategy for Hamilton's urban forest is also needed to help the City meet its urban forestry goals as set out in the Urban Hamilton Official Plan.
The Urban Forest Strategy will include:
A sample inventory of trees within the urban area to describe the condition of Hamilton's urban forest
A community-developed vision for the desired future state of the urban forest
Background research on existing policies, by-laws, programs, partnerships, and activities within Hamilton
Identifying challenges and opportunities for improving the urban forest
Recommended actions including programs, policies, and partnerships
Recommended monitoring and indicators to determine if the UFS is meeting its vision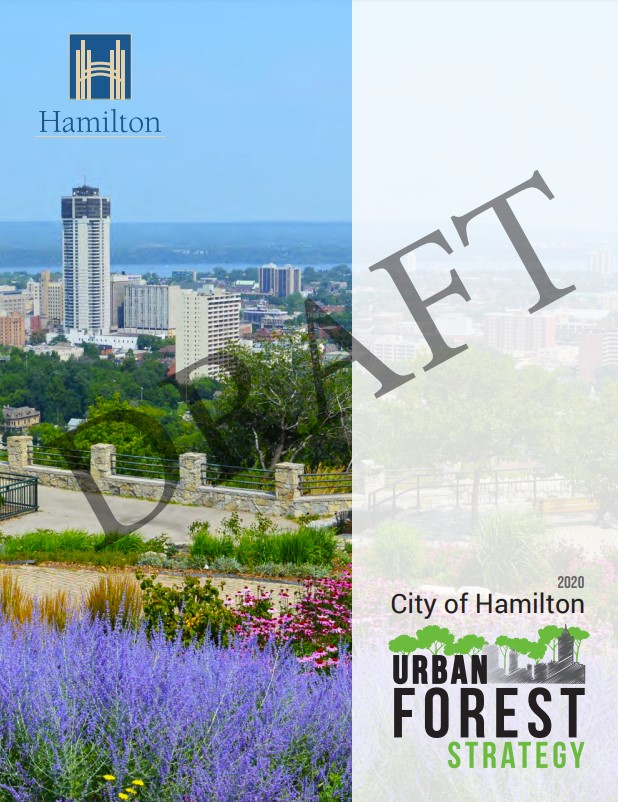 Date modified
August 16, 2022