Park Projects
Southam Park

Southam Park is a 2.6 ha City-wide park located at 480 Upper James Street in Ward 8. Situated on the Niagara Escarpment at the intersection of Claremont Access Road, Claremont Drive and Upper James Street, the park is accessed from the Lower City by the James Street Stairs. Southam Park is also at the junction of the Keddy Access multi-use Trail, Bruce Trail and in the near future, will connect to the Mountainbrow Trail.
The upbound lanes of Claremont Access and the new Keddy Access multi-use Trail were reopened in December 2020. Learn more about the Claremont Access project 
Designated a Cultural Heritage Landscape and part of the Southam Established Historical Neighbourhood, the park was donated to the City by the Southam family in 1943. A memorial fountain honouring General Gordon Southam still stands in the park today. Park features include mature stands of trees, open space, heritage walls and pergola as well as views to the Lower City, Dundas Valley and Lake Ontario.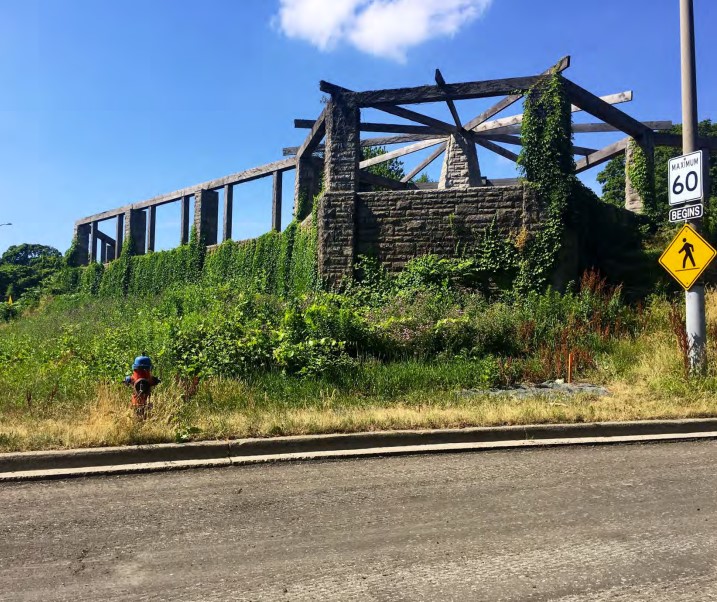 Southam Park Master Plan
On July 13th, 2018, Hamilton City Council approved a staff recommendation for the development of a design Master Plan for Southam Park. The goal was to address the functional needs of the park, undertake required upgrades and craft a shared vision for the park's future through community consultation and advisory group input.
Date modified
October 24, 2022