Parking
Parking Meters & Pay Machines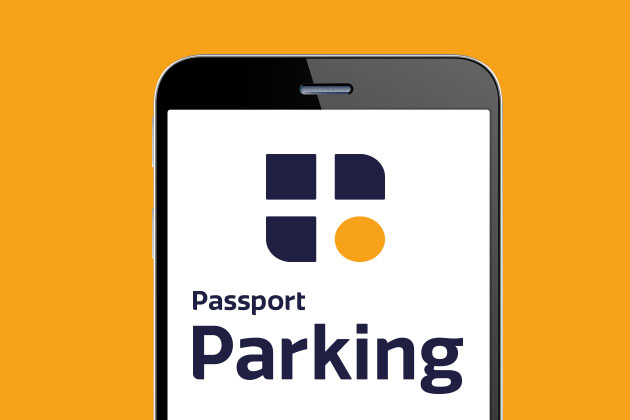 Passport Parking App
Simply download the Passport Parking App, create an account and park anywhere you see the Passport Parking App sign to pay from your smartphone.

Report Broken Parking Meter or Pay Machine
To report a parking meter or pay machine that needs repair or maintenance, you need to provide:
location and number of parking meter
location of the car park for pay & display machine
On-Street Meters
The cost of all parking meters in Hamilton is $2 per hour.
Operational hours:
in Hamilton are Monday, Tuesday, Wednesday and Saturday from 8 am to 6 pm, and Thursday and Friday from 9 am to 9 pm
in Dundas are Monday through Friday from 8 am to 6 pm
Some meters in the downtown core are exempt from paying after 6 pm and/or free on Saturdays. Please check the parking meter while making payment which displays the operational hours on the front face of the meter to ensure compliance
The maximum amount of time for purchase varies by area. Please check the parking meter.
Some streets with meters contain morning and/or afternoon peak rush hour restrictions. Please check the parking meter and regulated signage in the metered area to ensure there is no restriction while parked.
Free Carshare Parking
Carshare users now enjoy free parking at one of 10 new designated spaces. Visit Hamilton.ca/Carshare for full details.
Pay and Display Machines
Pay and Display machines, or P&D machines, are multi-space parking pay machines found in most City car parks.
P&D machines are:
solar powered
have an electronic display
easy to use
After you park, pay for the amount of parking you need. You will get a receipt to put on your dashboard face up. If the machine is not working, use a different one.

The average daily parking rate in Hamilton municipal car parks is $5.58
Repair & Maintenance
Technicians inspect the parking meters every day. Response time to repair a reported malfunctioning meter is under 24 hours.
A malfunctioning meter is not an indication of free parking. For alternative options, customers can
Use the Passport Payment App as an alternative payment option or;
Park at alternate location where there is a working parking meter or payment machine.
Date modified
June 28, 2023