Environmental Stewardship
Pollinators

We're officially a Bee City!
Hamilton is the 39th city in Canada to be designated as a Bee City. We commit to continue to create new pollinator habitat, provide education and community outreach opportunities, and look for innovative ways to celebrate pollinators in our city.  
What is a Bee City?
A Bee City is part of a North American movement to support pollinator protection. Bee City communities support collaboration and establish and maintain healthy pollinator habitat within the municipality or First Nation's boundaries.
---
Bee City Projects in Hamilton 
What is a pollinator?
A pollinator is anything that helps carry pollen. The movement of pollen must occur for the plant to become fertilized and produce fruits, seeds, and young plants. Some plants are self-pollinating, while others may be fertilized by pollen carried by wind or water.
Pollinators are vital to creating and maintaining habitats and ecosystems that many animals rely on for food or shelter.
What is a pollinator garden?
A pollinator garden is designed and planted with pollinators in mind offering a wide variety of flowers and plants, these gardens promote the visiting of pollinators.
Planting Pollinator Friendly Gardens
Choose plants native to Southern Ontario so they will thrive without the addition of fertilizers and pesticides
Choose nectar and pollen-rich flowers with a range of shapes, sizes and colours to attract a variety of pollinators
Have several different plants in bloom from early spring through late fall to maximize the effectiveness of your pollinator habitat
Plant in drifts of at least three or more of one kind and keep same plants close together
Links for more useful tools, tips and strategies to grow a pollinator paradise and support local pollinator populations:  
Hamilton Pollinator Paradise - Toolkit 
Partners in Pollination
The pollinator team includes representatives from organizations around Hamilton who work together to enhance space for pollinators.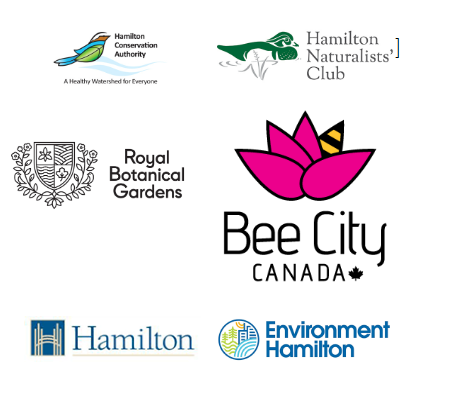 Park Pollinator
Pollinator Garden Application
This application is for the creation of a pollinator garden on Park properties owned by the City of Hamilton. Please verify the ownership of the land prior to submitting your application.
Date modified
October 06, 2023