City Budget
2021 Tax & Rate Budget
2021 Budget Summary
Hamilton City Council has adopted its $1.6 billion gross tax operating budget and a net tax operating budget of $954.4 million. This net budget requires a 1.9% total property tax increase, which translates to $83 for the average residential property assessed at $381,000. A net benefit of (1.4%) from assessment growth, tax policies and the education impact reduce the initial levy increase from 3.3% to the average total residential tax impact of 1.9%.
The 2021 operating budget supports the priorities identified by Council for their current term of office. Council's priorities include Climate Change, Multi-Modal Transportation, Homelessness and Affordable Housing, Equity, Diversity and Inclusion, Integrated Growth and Development, Trust and Confidence in City Government, Fiscal Health and Financial Management, and supporting a Healthy and Respectful Workplace. This year's Tax Supported Operating Budget include significant investments in Transit, contributions to capital projects as well as continued COVID-19 response and vaccination efforts. The Tax Supported Operating Budget also includes other key priorities that support the City's Strategic Plan and contribute to the City's vision to be the best place to raise a child and age successfully.
2021 Distribution of Tax Dollars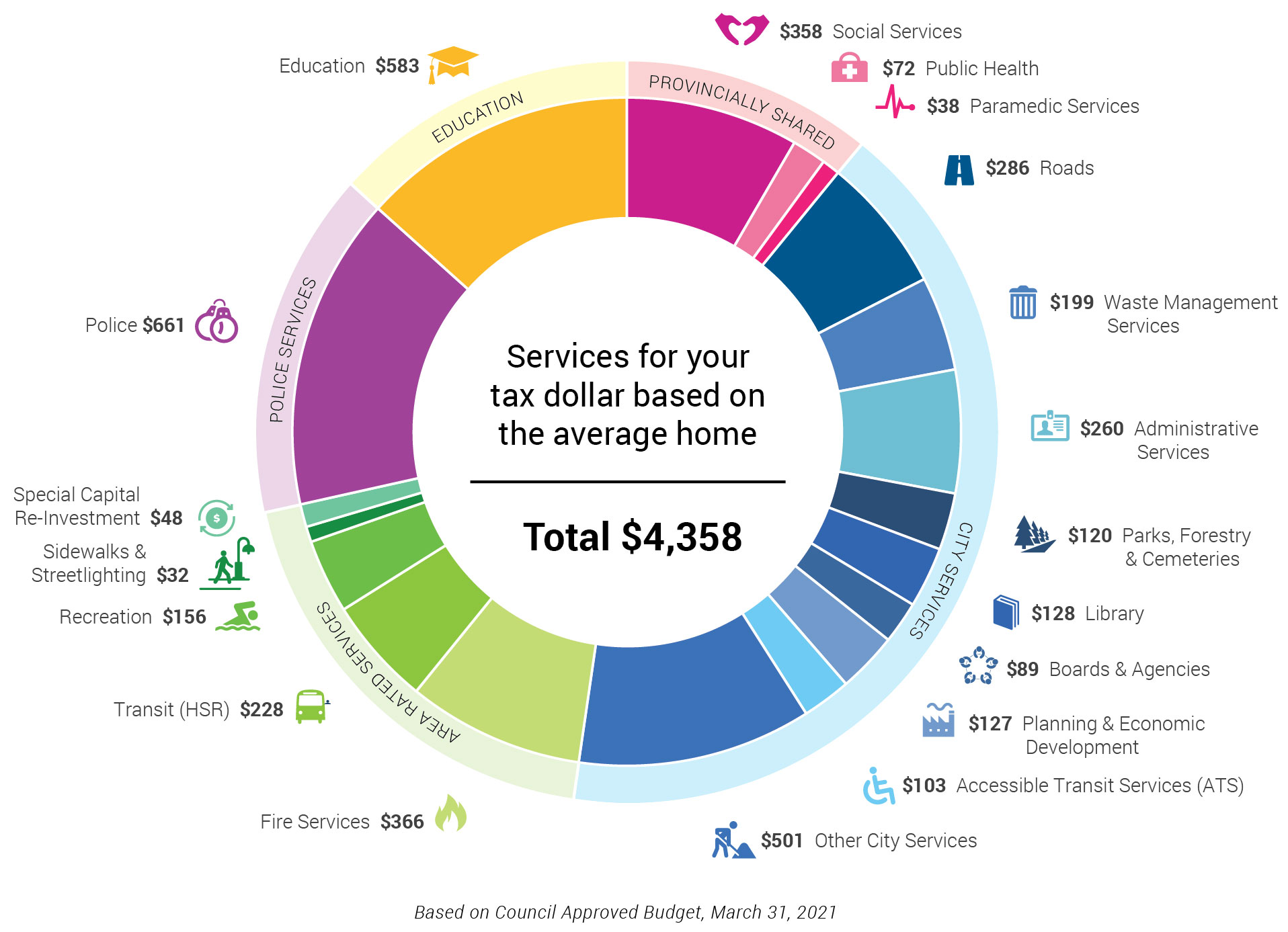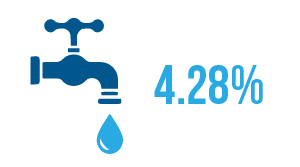 The rate supported budgets resulted in a combined rate increase of 4.28 per cent. The average resident's bill in 2021 will be $785 for a household consuming 200 cubic metres of water annually, representing an increase of $32.20 annually. The investments will improve our ability to protect the environment and deliver on our commitments respecting harbour clean up, incorporate a greater focus on climate change into Hamilton Water's operations, allow for the removal and responsible disposal of contaminated soils from Kenilworth Reservoir, and support efforts to improve water quality in Chedoke Creek and Cootes Paradise.
Date modified
September 11, 2022