Strategies
Community Safety and Well-Being Plan


Applications open!
Building Safer Communities Grant
The grant will provide multi-year funding for community-led initiatives that aim to prevent, and address risk factors associated with youth gun and gang violence.
Together, let's support youth strategy and well-being in Hamilton.
Application deadline: Oct 11, 2023.
The City of Hamilton and community partners have developed a Community Safety and Well-Being (CSWB) Plan for Hamilton. Hamilton's Community Safety and Well-Being Plan was unanimously adopted by Hamilton City Council on June 23, 2021
Under the Province's Safer Ontario Act, 2018 municipalities are required to develop a Community Safety & Well-being Plan using the provincial government's Community Safety & Well-Being Framework.
A Community Safety and Well-Being Plan aims to create the community conditions where:
Everyone is safe and has a sense of belonging
Everyone has access to services; and
Individual and families can meet their needs for education, health care, food, housing, income, and social and cultural expression.
Downloads Hamilton's Community Safety & Well-Being Plan(PDF, 2.08 MB)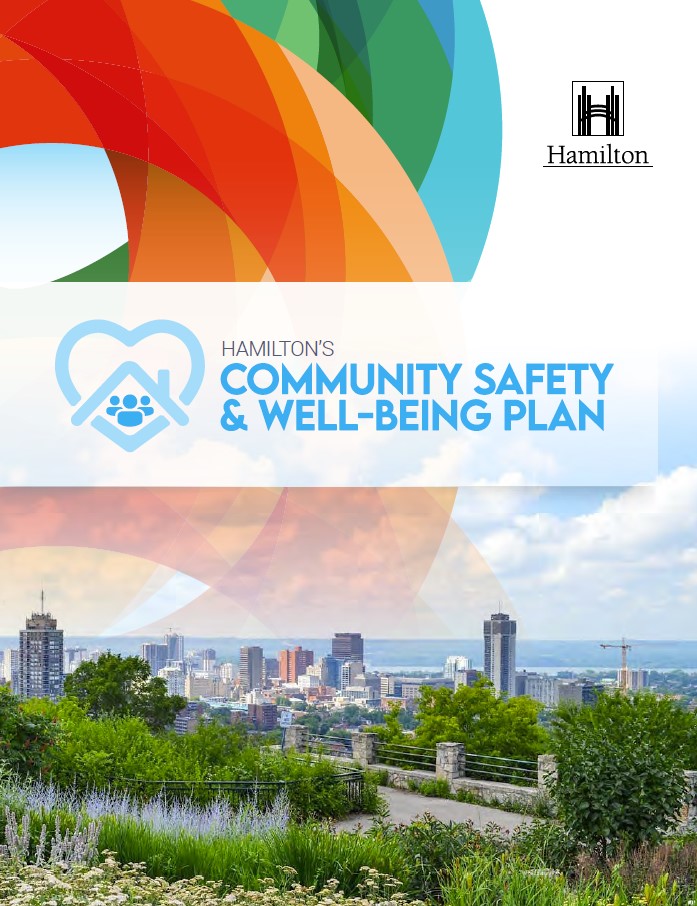 Date modified
September 14, 2023