Recreation
Recreation Projects

Dundas Community Pool Closure
The Dundas Community Pool will be closed beginning May 1, 2023 in order to complete scheduled roof maintenance. The closure will enable all required maintenance work to be completed safely at one-time which minimizes disruptions in service and programming at the Pool. The facility is expected to reopen in Summer 2023.
Drop-in programs such as Open Swim and Waterfit will remain available until April 29, 2023. Rental groups will continue to have access to the facility until April 30, 2023. Dundas Community Pool will not offer registered programs or swimming lessons for the Spring session (April to June 2023), as they would be disrupted by the scheduled maintenance work.
Individuals interested in swimming lessons for the Spring session are encouraged to register for programs at Dalewood Recreation Centre. Program registration for Dalewood Recreation Centre starts on March 8, 2023 at 8:00am.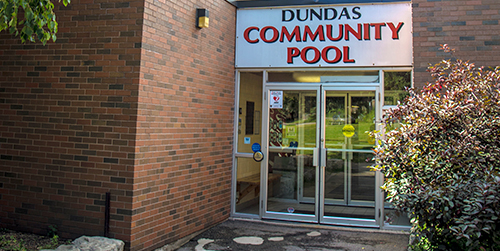 During the closure, individuals are also encouraged to participate in drop-in aquatic programs at Dalewood Recreation Centre, Ancaster Aquatic Centre and Ryerson Recreation Centre. To review schedules, visit www.hamilton.ca/dropin
The City of Hamilton thanks residents for their patience as we complete these important maintenance upgrades.
Date modified
February 21, 2023