Safety Zones & Safety Tips
Back to School Safety
With classes starting up and more traffic and commuters on the road, here are some road safety tips for the school season.
Back to School Safety Tips
Follow these back to school safety tips to keep yourself and others safe.
For Drivers
Give yourself extra time. Traffic is more congested and your drive times may be affected.
Watch for pedestrians. There are more kids walking, riding and getting dropped off in school zones. Children may be arriving late and dart into the street without looking.
Slow down. Reduce your speed and obey the signs -  the speed limit in school zones is 30 km/hr
Stop for school buses. If a school bus is displaying flashing red lights and an extended stop arm, traffic in both directions you must stop. You may only continue when the lights stop flashing.
Keep your distance. School buses stop frequently - keep your distance and leave extra room for sudden stops.
Obey signage: no stopping zones. Don't stop driving or let kids out of the car in a no stopping zone. 
Obey signage: no parking zones. Don't park in a no parking zone. School buses or other school vehicles may need access to these areas to safely unload their student passengers.
Drive safely.  Never overtake other vehicles and avoid U-turns and three-point turns in school zones or near crosswalks.
Obey crossing guards. Listen and watch crossing guards - and ensure you allow pedestrians and crossing guards to reach the sidewalk before proceeding. It's the law.
Avoid distractions and focus on driving. If you're on the phone, eating or sipping your coffee, your reaction time will be slower if a child darts out into your path.
For Students & Pedestrians
Plan your route. It's a good idea to map out your walking route to school ahead of time.
Avoid distractions and focus on walking. Put away electronic devices, cell phones and ear buds so you can hear approaching traffic.
Don't jaywalk. Always cross the road at an intersection, cross walk or with a crossing guard.
Crossing basics. Stop at the curb. Look left and right for oncoming vehicles, then look left over your shoulder for vehicles that might be turning. When the intersection is clear, start crossing and keep looking for approaching vehicles.
Look. Make sure all vehicles have stopped before entering the road. Make eye contact with drivers before crossing, even if the walk signal is on.
Don't cut through parked cars. Avoid shortcuts through parking lots or around parked cars where it's harder for drivers to see you.
Sidewalk/no sidewalk. Walk on the inside edge of the sidewalk away from the road, so you're further away from traffic. Walk facing oncoming traffic if there isn't a sidewalk, so you can see approaching vehicles and make eye contact with drivers.
Be seen. Wear bright clothes and/or reflective gear especially at night and in poor weather.
For Cyclists
Obey all traffic laws, signs and signals. A bike is the same as a car and must follow all rules of the road.
Wear a helmet. All children under 18 must wear a certified helmet.
Signal your turn.
Inspect your bike. Inspect your bike regularly for air pressure in your tires, working brakes and a lightly oiled chain.
Ride with the flow of traffic.
Yield to pedestrians. Give warning when approaching and pass on the left.
Stay off sidewalks.
Share the trail. If using a trail to get to school, be courteous, obey signs and yield to pedestrians.
The City of Hamilton is proud to be partnering with: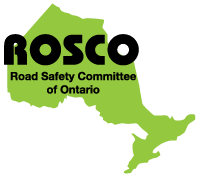 Date modified
August 30, 2023