Waterfront Redevelopment
Copps Pier Park
The City of Hamilton created a promenade park on Pier 8 where visitors can enjoy access to the water's edge.
The Park, located along the north and east edges of Pier 8, has created over 1.4-hecatres of new park space and is comprised of a 30-meter wide accessible walkway, multiple art installations, a playground, beach and board game areas as well as a performance stage. 
The Park provides full public access to the water's edge with non-obstructed views and its trail remains part of the existing waterfront trail, connecting the HMCS Haida to Princess Point.
Formerly Pier 8 Promenade Park
Copps Pier Park is named in honour of the Copps Family and their decades-long commitment to improving the water quality and enabling additional public access to Hamilton's waterfront.

At the grand opening event, the new Copps Pier Park sign was unveiled, inspired by the City's pride in its steeltown heritage and constructed from the same material.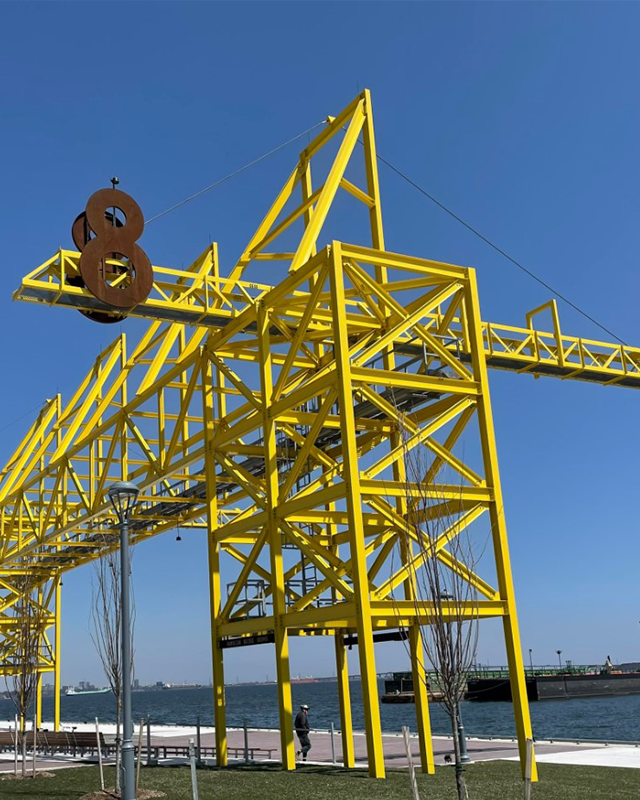 Learn More About
Design Competition & Project Timeline
Date modified
July 09, 2022