Master Plans & Studies
Water, Wastewater, and Stormwater Master Plan

Engage With Us
The City wishes to ensure that anyone with an interest in this study has the opportunity to be involved. Public input is an important part of the Class EA process.
The Water, Wastewater and Stormwater (W/WW/SWM) Master Plan is a strategic and comprehensive growth and infrastructure planning study to provide a basis for decision making to shape the City's future growth.
The Master Plan consists of a review of growth projections, servicing policies, design criteria and completion of public consultation and servicing strategy evaluation under the Municipal Class EA Master Plan Process. The population and employment projection inputs are developed by the City under the GRIDS 2 process and will consist of population, employment and densities within existing (Infill/Intensification) areas and new Greenfield growth to 2051.
The study will determine the short and long-term water, wastewater and stormwater infrastructure needs to support growth to the year 2051.
This Master Plan will replace the existing the Water and Wastewater Master Plan (2006) & Stormwater Management Master Plan (2007).
The objective of the integrated Master Plans is to: 
Provide a strategic vision for the next thirty years to accommodate future growth, and ensure safe, clean drinking water and effective environmental protection
Ensure safe, sustainable and optimized water and wastewater services
Provide a business case for the need, timing and cost of water, wastewater and stormwater services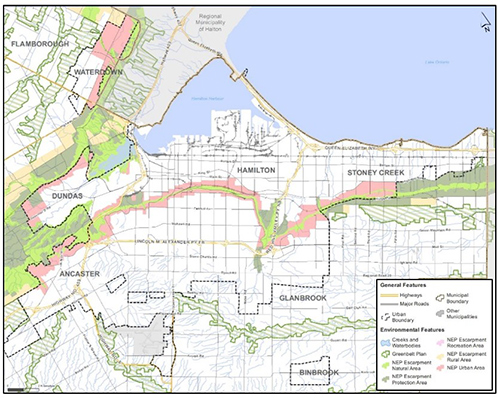 July 2022: Through the City's Master Planning process, the City has taken an in depth look into the opportunities and constraints as well as future constraints and servicing solutions for their water, wastewater and stormwater systems. Ensuring sound approaches are used to ensure continued level of service for current and future residents to the 2051 horizon and beyond. Technical Memos relating to baseline and growth opportunities and constraints are currently being reviewed by the City and internal update workshops are planned for discussion within the next several weeks. Read the July 2022 Newsletter(PDF, 723.5 KB)
April 2022: Through the City's Municipal Comprehensive Review process, the Ambitious Density Planning Scenario was developed and presented to Council. After extensive consultation and feedback from City Council, Stakeholders and Residents, an additional Planning Scenario named, "No Urban Boundary Expansion" was developed. At the General Issues Committee, City Council voted to proceed with its planning to accommodate future growth in a manner that does not include an expansion to the City's urban boundary. This scenario is still subject to feedback from the Province, as such, the Master Plan Team is currently reviewing the water, wastewater and stormwater servicing needs to 2051 under both Planning Scenarios. Read the April 2022 Newsletter(PDF, 765.85 KB)
August 2021: Data was provided by the GRIDS 2 Process in June 2021 that updated the planning horizon to 2051. Project analysis and modelling based on the population projections and planning scenarios is underway. The Planning scenarios that have been identified are not yet approved by council. A Council and Committee meeting is planned for October 2021 that will identify whether an Urban Boundary Expansion is required. This decision will be based on a detailed review of the Lands Needs Assessment and public input from the distribution of a City-wide Hamilton Resident survey. The Master Plan preliminary scenario modelling and draft results will potentially be impacted by this decision. Read the August 2021 Newsletter(PDF, 266.51 KB)
October 2021: The Water, Wastewater and Stormwater (W/WW/SWM) Master Plan is being undertaken to develop a comprehensive plan for the growth-related infrastructure requirements for the City of Hamilton. The Master Plan consists of a review of growth projections, servicing policies, design criteria and completion of public consultation and servicing strategy development and evaluation under the Municipal Engineers Association (MEA) Class Environmental Assessment (EA) Master Plan Process. Data was provided by the GRIDS 2 Process in early July 2021 that updated the planning horizon to 2051 under an Ambitious Density Scenario. This scenario considers an Urban Boundary Expansion by identifying new Greenfield growth, and infill and intensification areas within the existing City core. The Ambitious Density Planning scenario that has been identified is not yet approved by Council. A Council and Committee meeting is planned for October 2021 that will identify whether an Urban Boundary Expansion is supported. This decision will be based on a detailed and comprehensive review of the Lands Needs Assessment and public input. A high-level comparative review of a No Urban Boundary Expansion growth option vs. the Ambitious Density Scenario was completed to identify potential impacts to the City's existing and/or planned infrastructure and public service facilities. The No Urban Boundary Expansion option will focus on infill and intensification within the City's existing boundary limits, including key areas such as the Downtown Core. The Master Plan preliminary scenario modelling, servicing strategies and draft results will potentially be impacted by this decision. Read the October 2021 Newsletter(PDF, 1.29 MB)
Date modified
August 16, 2022